A broker, a pastor, and an atheist walk into a bar…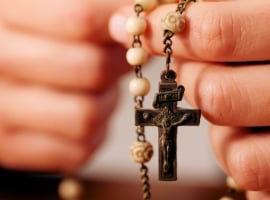 As all brokers know, each file is different. Some are especially rewarding, and this "miracle" deal is one for the ages.
It's a story of a tough-to-fund property type and a strange lender/buyer dynamic that somehow resulted in one industry veteran's most rewarding file.
"I was referred by a lawyer to an industrial building for sale that the buyer wanted to convert into a church; it was a $5 million property and the buyer had a low down payment,"
Dale Bilton
, a broker with
Dominion Lending Centres
, told MortgageBrokerNews.ca. "I got together with the pastor and the financial planner for a two-and-a-half hour meeting, and the financials just didn't work.
"They said they'd pray for me to do the deal."
Bilton said he believed there was a 0% chance he could get the deal done.
"I went to more lenders than I normally would, and the last lender I approached was an atheist who swears more than a drunken sailor," Bilton said. "He wanted to take a look."
The private lender, Bilton, and the pastor met for dinner – a dinner Bilton said he had to properly groom the lender for because he "likes to drink."
The pastor had $200,000 to put down on the multi-million dollar property.
And when it seemed like the deal would never happen, a $1 million donation came in that helped save the deal.
"That was my most rewarding deal that never should have happened; it was a mircale," Bilton said. "I do a lot of church deals and I always tell clients that story when I'm working with tough files."
Do you have a unique, quirky, or just overall great brokering story? Email
MortgageBrokerNews
to be featured.