Supply shortages have led to intensified price growth in Canada's hottest real estate markets, according to a recent study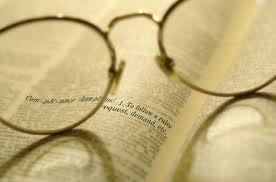 Restrictions to residential development at the municipal level have led to supply shortages that have aggravated the blistering pace of price growth in Canada's real estate markets, according to the results of a report released on Thursday (July 7).
The study by the Fraser Institute—titled "The Impact of Land-Use Regulation on Housing Supply in Canada"—analyzed 68 municipalities in the Vancouver, Toronto, and Calgary markets, as reported by the
Financial Post
's Garry Marr.
"We looked at the amount of reduction in supply and any reduction leads to an increase in costs," study co-author and Fraser Institute senior director Kenneth Green said.
Average prices of detached homes in Vancouver increased by nearly 39 per cent on a year-over-year basis last month, while Toronto experienced a 20 per cent year-over-year growth in prices in this segment. Calgary prices, on the other hand, continued to decline amid a struggling economy.
The study found that in almost all cases, developers tend to pass by an area or region if the existing regulations make it too difficult or costly to build, which has supposedly already happened to Vancouver.
"If the city of Vancouver were regulated similarly to its suburbs, it might have seen additional growth in its highly desirable downtown and west-side neighbourhoods," according to the report.
"The regulations and permits have actually deterred building where they are most desirable and where governments actually want to see most developed, the dense urban neighbourhoods," Green added.
In particular, the study noted that a 6-month approval timeline for residential development will have the same supply effects as cutting average neighbourhood growth by 50 per cent.
Effective solutions to supply-side issues have so far not materialized in the country's hottest housing markets, with popular proposals such as implementing added taxes and limiting foreign ownership solely focusing on the demand aspect.
Related Stories:
Household debt responsible for housing bubble - Capital Economics
BC's lackadaisical response to foreign money not helping the market – observer