These developments are sending borrowers towards more risky lenders that are out of the purview of OSFI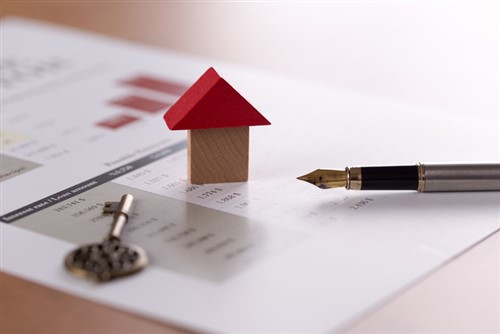 Ever since the revised mortgage guidelines came into force at the beginning of the year, both the Bank of Canada of rate and benchmark rate has risen, dealing a "double extra whammy" to borrowers, according to Dave Teixeira, vice president of operations, public relations, and communications for
Dominion Lending Centres
.
Dominion mortgage brokers are seeing a higher rate of rejection and clients have to submit multiple applications to various institutions before finding a lender that works, Teixeira told The Canadian Press.
In response, Dominion brokers are submitting 80% more applications than last year, the executive added.
"Normally, we would see our volume going to the big banks and monolines, and now we're seeing a little bit more of that, roughly up to 20 per cent… moving over to credit unions."
Read more:
'Something tells me the government doesn't know what it's doing'
However, some credit unions have voluntarily implemented the new stress test or tightened their own requirements.
Quebec credit union Desjardins Group has been applying OSFI's new mortgage rules in full since January 1.
"We believe it represents an effective way to protect consumers against interest rates variations," Desjardins spokeswoman Valerie Lamarre said.
Vancouver-based Vancity Credit Union has voluntarily increased the stress test its members must meet to qualify for a mortgage.
Rick Sielski, Vancity's senior vice president of risk, would not disclose the mechanics of the stress test and said it was too early to gauge the impact of the new guidelines.
"What we're really trying to do is make sure we're serving our market, serving our members in a responsible way," he stated.
The higher bar for borrowers is also shifting business to riskier lenders.
Harold Gerstel, better known as Harold the Mortgage Closer from his television ads, said his Toronto-based mortgage arm is seeing an influx as well.
"We're definitely getting more business. Whether it's a substantial change, it's too early to tell."
The new rules are sending better quality demand down the credit line, said Robert McLister, a mortgage planner at IntelliMortgage and the founder of RateSpy.com.
"The demand is shifting down the ladder, so you have these less regulated lenders with higher risk tolerance now seeing materially more business. And they can charge more, and they can be pickier with the types of borrowers that they lend to."
Related stories:
Canada's household leverage isn't abnormal – National Bank
Although cautious, BoC's rate hikes will still incite ripples – DLC's Cooper