A recent survey of mortgage consumers' behavior found the various factors that influence their choice of mortgage originator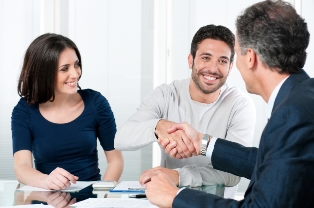 A combination of reasonable mortgage rates, no unexpected charges, and special features were the most important factors in consumers' choice of mortgage originator, according to a recent survey conducted by financial services firm D+H.

The study's results accompanied the increased popularity of the internet as a valuable resource for would-be borrowers, giving them more confidence in their transactions as well as making them more wary of hidden fees.

"People are asking the right questions. Even a caveman could find the lowest mortgage rates online within seconds. What you can't learn as easily are the hidden costs, including mind-blowing penalties, inflated blend and increase rates (the rates lenders charge on any new money you add to your mortgage), ridiculous rates to convert from a variable mortgage to a fixed, aggravating fees to switch lenders, restrictions when porting your mortgage, and so on," mortgage columnist and RateSpy.com founder Robert McLister wrote in a February 28 piece for The Globe and Mail.

McLister stated that the results pointed at the growing importance of a second informed opinion, apart from online information, in determining the best mortgage rates available.

"It's no surprise, then, that two out of three borrowers value the person arranging their mortgage more than the lender itself. And they should. Lender reputation is immaterial compared to proper guidance and mortgage flexibility," McLister said.

The survey also revealed that the largest contributor to consumer satisfaction is the absence of time pressure, which can be achieved by the broker going the "extra mile" to assist with the details.

"Besides time pressure, the survey found the biggest headaches for borrowers were paperwork, uncertainty about getting the best rate and finding the time to meet with a banker or broker," McLister noted.