TD Bank and RBC hikes affect monthly payments, not the amounts that consumers can qualify for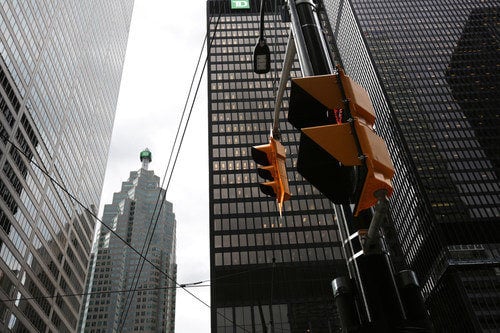 In the wake of recent mortgage rate hikes by TD Bank and RBC (15 and 30 basis points, respectively), Canadian consumers should brace themselves for greater expenses in the near future.
"I do expect rates to continue to push up in the coming months and into next year, as opposed to the opposite," RateHub.ca co-founder James Laird told
Global News
.
Laird explained that the TD and RBC increases do not "change how much someone can qualify for, it just changes what their mortgage payment is each month."
Taking into account the increases by the two banks, a $700,000 mortgage—along with 20 per cent down payment and 25-year amortization—will increase monthly payments by $42 (TD) and $85 (RBC).
Meanwhile, a $1 million mortgage will become $88 (TD) and $121 (RBC) more expensive monthly.
The increased uncertainty in the global bonds market amid the results of the U.S. presidential elections is the crucial factor that drove these increases, according to Laird.
"Bond yields have moved dramatically in the last 10 days, up almost 50 per cent in two weeks," the analyst said. "And that's really one of the key costs of funding mortgages in Canada, is the price of money, which is bond yields."
The main takeaway? It's the perfect time to shop around.
"Below 3 per cent is, historically speaking, unheard of … Make no mistake, we are still in an unusually low-rate environment," Laird concluded.
"Anyone considering getting a mortgage…they should be getting pre-approved, they should be getting locked in. We do think that rates are going to continue to push up."
Related Stories:
Canada Mortgage and Housing Corp. passes stress test extreme scenarios
Stark differences at a glance: Toronto and Vancouver