'His passion for helping customers, broker partners and our line-up was unmatched,' company says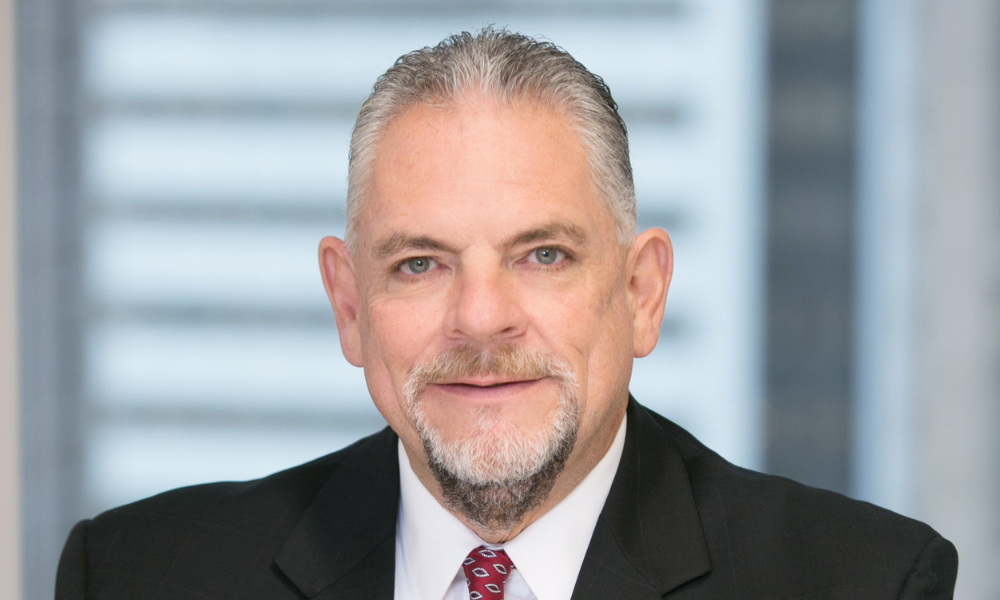 Canada's mortgage industry is in mourning following the passing of Ed Karthaus (pictured), a well-known figure and leading executive at Home Trust Company.
Last serving as Home Trust's executive vice president of residential lending, credit cards and marketing, Karthaus amassed over 34 years of experience in financial services, technology and communications, holding executive positions in several industries before joining the leadership team at Home Trust in 2017. He died following a short illness.
In a statement following the news, Home Trust described Karthaus as a "shining light across the mortgage industry" throughout an "impressive" career.
"His passion for helping others, including our customers, broker partners and our team was unmatched, and he made invaluable contributions to our business and the industry as a whole," the company said.
"Our sincerest condolences go out to his family and loved ones during this difficult time. Ed will be greatly missed."
Based in Oakville, Ontario, Karthaus was an alumnus of Nathaniel Hawthorne College, where he graduated in 1981 with a BSC in Business, according to his LinkedIn profile. He was an accredited mortgage professional who served as director of the Independent Mortgage Brokers Association of Ontario (IMBA), now known as the Canadian Mortgage Brokers Association (CMBA).
In nominating Karthaus for a place in an industry Hall of Fame recently, Home Trust hailed him as an "instrumental" figure in shaping and evolving Canada's mortgage industry, noting his love of the business and commitment to improving the way mortgage lending is done in Canada.
"Esteemed members of the industry, Ed's peers and colleagues, and just about anyone in the mortgage industry would all agree that his contributions have, and will continue to have, a lasting impact on and benefit the… industry," the company said.
His name was "synonymous with mortgages," Home Trust added. "A seasoned professional with an affable and caring nature, Ed generously shares his knowledge, time, and expertise with those fortunate to cross paths with him."
Karthaus's prominent position in the mortgage industry was reflected in his being named a member of the Mortgage Global 100 in 2019 and 2020, selected by Key Media International as one of the Canadians who made the list of the most influential mortgage professionals on a global stage.
Prior to his time at Home Trust, he served as a director and then advisor at the Research, Innovation and Commercialization (RIC) Centre, with other stints including a spell as president and CEO at Yappn Corp., chief operating officer at Teneda Inc., and executive vice president at Filogix.
He described his commitment to the broker industry as one of the key reasons for his joining Home Trust, with his role at the company seeing him visit brokerage firms on a regular basis.
The company said he was an "important voice" in Canada's mortgage industry, advocating for continuous learning and development, peer-to-peer connecting, and knowledge sharing.
He was also renowned for giving detailed presentations on topics including the impact of fraud on the industry and the effect global events had on Canadian real estate.
Karthaus led a "high-performing" sales team at Home Trust, the company said, managing its RESL operations, renewals and retentions, credit cards and marketing teams.
"He has helped countless team members advance their careers and mentored many," Home Trust said. "Since 2017, Ed has been instrumental in helping Home Trust achieve year-over-year record sales growth."
"He also helped to revise our broker Spire loyalty program, and he passionately advocated for awareness throughout the many touchpoints in the mortgage industry."
The company said that he had repeatedly demonstrated his ability to work with business partners, both internally and externally, to deliver innovative solutions that met and exceeded customer expectations while maintaining Home Trust's commitment to a sustainable risk-based culture.
A member of CMP's Hall of Fame since 2019, Karthaus was named as an inductee to Mortgage Professionals Canada's (MPC's) version this year.
Home Trust president and CEO Yousry Bissada said he was an executive whose "knowledge, expertise, understanding of the mortgage industry, and dedication to the broker network" were 'unmatched.'"
The entire team at CMP sends our deepest condolences to his family, loved ones, and to Home Trust for their loss.