The fourth installation of Dustan Woodhouse's book series nears release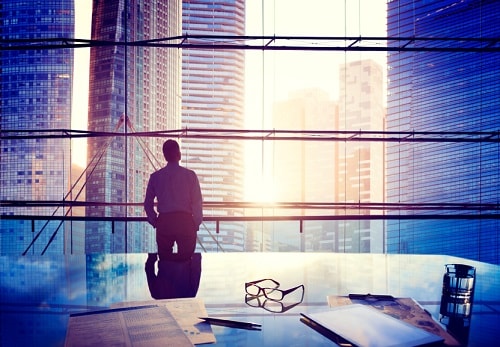 Dustan Woodhouse, Mortgage Architects' new president, is gearing up to release the fourth instalment in his Be the Better Broker book series.
"It's a series of 17 short, punchy essays on what I've learned about the business," Woodhouse told MortgageBrokerNews.ca. "It's about the bigger lessons I've learned. Where volume three is really a textbook—a step by step walk through a file—the title for my upcoming book is #ThisIsBrokering, and it's a long-term survival guide."
The series' first volume, So You Want to be a Broker?, among other things, helps brokers determine whether or not they're even in the right industry. In short, Woodhouse gets asked to meet for fewer coffees.
"It simplifies the explanation for what brokering is all about—which is to say, incredibly difficult and it maps out the reasons why. There's also a ton of practical and applicable stuff in there for existing brokers."
Volume two, Days 1-100 as a New Broker, is replete with scenarios every broker can attest to experiencing, and Woodhouse endeavours to mitigate those trials for his readers.
Woodhouse began his career as a broker in 2008 and has, to date, personally funded 1,695 mortgages worth about $775 million, but it wasn't until he began writing the first volume of Be the Better Broker that he realized even he still needed some fine-tuning.
"I'm not saying you need to write a book to level-up, but you do need to sit down and document your process," he said. "You will realize, number one, there's a bunch of things you're not doing that you should be doing, and two, there are things you're doing that you could be doing better. It was while putting my first book together that I realized what those things were and I made the adjustments and tightened and refined all those systems and processes. We managed to add more files without adding more bodies or working more hours."
Woodhouse has become a prolific mortgage industry speaker and often hosts workshops premised on the Be the Better Broker Series. As president of Mortgage Architects, he intends on bringing quarterly mastermind sessions and workshops to the network.
There is one lesson Woodhouse fervently imparts to brokers.
"The three books are 200,000 words on how to take an application and signing commitment from a client without ever talking about the rate because clients don't actually care about the rate. They only think they do and brokers allow them to operate under that delusion because brokers buy into the same delusion that clients only care about rates. Clients care about two things: Being approved and how much the payment is going to be."