The number of women participating in the real estate market is at an unprecedented high, and it's showing no signs of stopping any time soon, according to broker Atrina Kouroshnia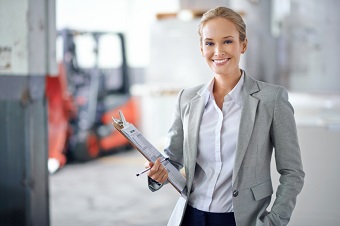 The number of women participating in the real estate market is at an unprecedented high, and it's showing no signs of stopping any time soon, according to broker Atrina Kouroshnia
Recent estimates noted that as much as 25 per cent of home buyers in Canada are women, with approximately 30 per cent of single women and 45 per cent of separated or divorced women having their own homes, writes Kouroshnia in an article for the Huffington Post. This is an unprecedented number of female consumers participating in the real estate market.
"As more and more women exhibit their eagerness to enter the real estate market, a whole new crop of related services are popping up as well. From Mortgages for Women, an Ontario based mortgage broker operated by women for women whose website advertises, 'Because Prince Charming is NOT a Mortgage Strategy,' to shifting attitudes towards female homebuyers, women have waved their cheque books in the air and the market is listening," mortgage professional Atrina Kouroshnia
wrote
in an analysis for
HuffPost British Columbia
.
Royal LePage's Female Buyers Report added that 56 per cent of women said they have no problems joining bidding wars, in contrast with only 49 per cent of men. In Vancouver, where much of these conflicts take place, female buyers average between $350,000 and $450,000 on their first home purchases.
In light of the continuous activity in red-hot markets, these numbers show that women have become a dominant consumer force in the Canadian real estate sector—a far cry from the situation around half a century ago, when Canadian women still needed male co-signers to get bank loans.
Demographic shifts in the job market are the main drivers for this development, the report stated. Women represent the bulk of students in higher education, and this has led to more job-holding women with even greater purchasing power and financial freedom than at any previous era.