Other major markets also predicted to enjoy robust numbers this year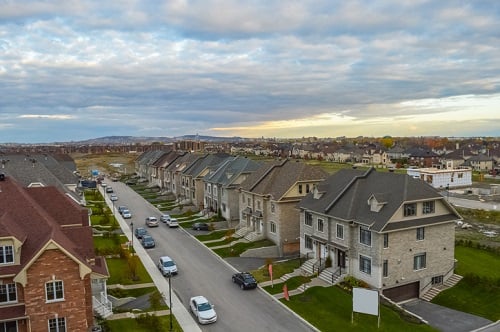 By all appearances, the burgeoning Canadian luxury real estate segment is not slowing down any time soon, and a new report from Sotheby's International Realty Canada predicted that Montreal will take the lead in this property class in 2018.
"Strong economic fundamentals and soaring consumer confidence [will] drive demand and elevate prices in the market for homes over $1 million," Sotheby's said in its news release.
"Montreal has been Canada's 'dark horse' in luxury real estate. For many years, political uncertainty and a stagnant economy tethered performance, but those factors have now dissipated," Sotheby's International Realty Canada president and CEO Brad Henderson stated.
"This spring, we expect strong gains that will set new records for the city."
Read more: Canada remains a prime hotspot for Chinese home buyers – report
Data compiled by Sotheby's for the first months of 2018 also suggested sustained recovery in high-end real estate in Calgary, where January and February sales in this class rose 45% year-over-year.
Nearly a year after the introduction of Ontario's Fair Housing Plan, GTA performance is forecast to post healthy levels this spring. While luxury unit sales are projected to fall short of 2017's record highs, the condominium sector will impel market performance with steady gains.
Meanwhile, the gap in activity between Vancouver's $1-million-plus detached and condominium markets is predicted to widen this spring. The B.C. government's new taxes and policies are expected to diminish the detached home segment, while spring condominium activity is expected to enjoy spill-over momentum from the first two months of 2018, which saw sales volume spike 51% year-over-year.