Montreal home prices have also exhibited steady growth in Q3 2017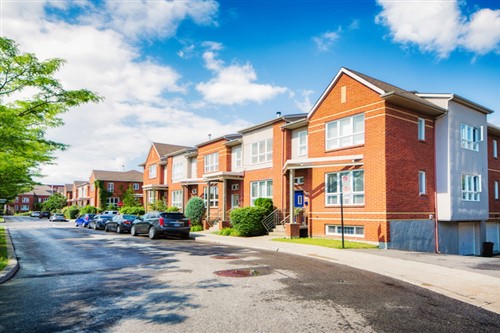 The Montreal Census Metropolitan Area (CMA) saw a 9% year-over-year rise in total home sales during the third quarter of 2017 (up to 8,845), according to new data from the Greater Montreal Real Estate Board (GMREB).
This represented the best Q3 sales result in Montreal since 2009 and the 14th straight quarter of increases, according to the Board, which derived the statistics from the Centris® provincial database.
In terms of asset classes, condominiums posted the largest sales increase (+18%) at 3,043 units sold, establishing a new Q3 sales record for this property type. Sales of single-family homes and plexes (2 to 5 dwellings) also showed notable growth at 5% and 8%, respectively.
As for median prices, single-family homes and plexes across the CMA both experienced an increase of 5%, up to $320,500 and $479,000, respectively. Condominium median values showed relative stability, growing by a modest 1% to $253,000.
Active listings in the CMA declined for the 8th consecutive quarter, falling by 14% year-over-year (down to 24,640 properties available for purchase).
"The real estate market is continuing its strong momentum. We are clearly in a seller's market for single-family homes and plexes in most areas of the Montreal CMA, while the condo market is returning to balanced territory," GMREB's board of directors president Mathieu Cousineau said. "In one year, the number of months of inventory has been reduced by more than two and a half months, which is a testament to the speed at which this market segment is tightening."
The full report on Montreal's latest numbers can be viewed
here
.
Related stories:
Underdog market sales volume reaches 8-year high in September
Montreal now a budding luxury real estate powerhouse—Sotheby's