Market conditions favour sellers for single-family homes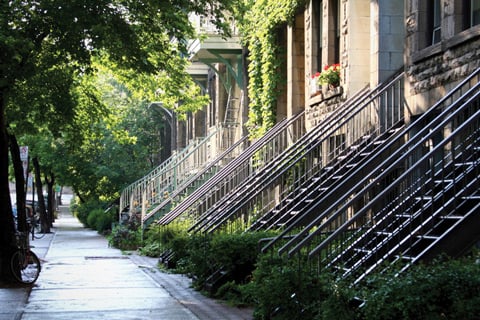 The Montréal Census Metropolitan Area (CMA) saw an annualised 10% increase in residential sales last month as 5,159 of the said properties exchanged hands, according to figures from the Greater Montréal Real Estate Board (GMREB). This marked the most active moth of March since 2012.
"Some first-time buyers purchased their home a bit sooner, wanting to get in before the cost of mortgage loan insurance increased on March 17," said Daniel Dagenais, president of the GMREB Board of Directors. "This may have slightly inflated the results for March, but the sustained increase in sales in the higher price ranges shows that it is mostly experienced buyers who are setting the tone," he added.
All of the CMA's main areas logged an increase in March sales:
Vaudreuil-Soulanges: +16%
North Shore: +15%
Island of Montréal: +9%
Laval: +7%
South Shore: +6%
Condominium sales (1,651 transactions) saw the highest annualised increasing (15%) among property categories. More singles family homes were sold (3,080 transactions), but this translated to a 9% increase.
Sales of plexes declined 3%, with just 425 transactions.
"Across the Montréal CMA, the median price of single-family homes stood at $305,000 in March 2017, a 6 per cent increase compared to one year earlier," said the GMREB. "As for condominiums, the increase was 5 per cent, to reach a median price of $243,232. In contrast, the median price of plexes decreased slightly (-3 per cent) to reach $456,000."
The number of residential properties in the Montréal CMA listed on the real estate brokers' Centris system (30,285) decreased by 14%. Market conditions favour sellers for single-family homes, buyers for condominiums, and are balanced for plexes.
Related Stories:
Young Canadians renting out their homes to fund mortgage payments
'Bigger stick' needed to counteract red-hot home price growth in Toronto market