Both sales and overall transaction values also reflect this trend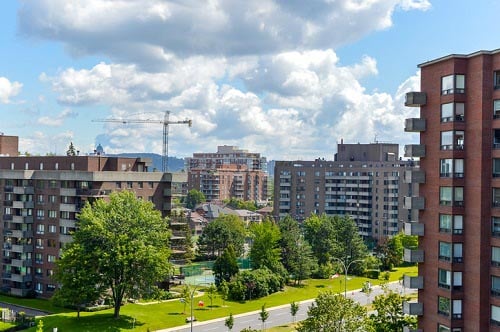 Montreal's soaring residential prices are placing it in a strong position to overtake the Vancouver housing market's pace in the very near future, according to data released late last week by the Canadian Real Estate Association.
As of last month, Montreal's benchmark home price stood at $349,300, representing 6.3% year-over-year growth. While the actual price was still well below Vancouver's average of $1.02 million, the annual increases tell a different story, with the B.C. powerhouse city actually posting a 4.5% decline in value from January 2018.
The trend was also apparent in the total dollar value of property transactions (seasonally adjusted) observed in both cities. Vancouver's shrunk to $1.7 billion, falling by 42% year-over-year. On the other hand, Montreal's went up to $1.63 billion, which was an 18% gain.
Read more: Montreal continues to enjoy sales acceleration
Sales activity reflected these developments: In January, Montreal's total transactions increased by 7.1% month-over-month, marking the highest speed of growth in a decade. CREA attributed this outstanding pace to a vibrant economy giving would-be buyers ample purchasing power in a market characterized by lower prices.
For perspective, the December-January increases in Canada's hottest markets were just around 1.2%, while the overall national upward movement was 3.6%.
Despite the red-hot demand, however, the much cheaper homes in Montreal mean that the city faces a considerably lower risk of a Toronto or Vancouver-style intensification.
"Much of the recent price appreciation and sales increases, that really reflects the strength of the economy," Bank of Nova Scotia economist Marc Desormeaux told Bloomberg. "Montreal remains relatively affordable."