Price growth is showing no signs of slowing down, either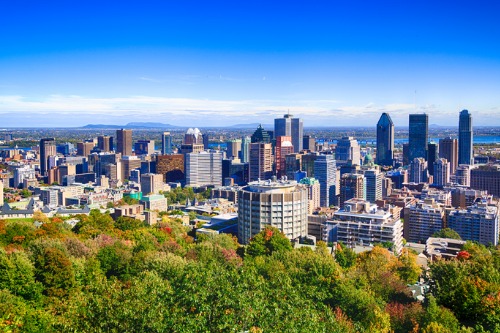 Amid climbing prices, Montreal's home sales activity enjoyed a 14% year-over-year gain in September, according to the Quebec Professional Association of Real Estate Brokers
Total transactions last month stood at 3,659 residential sales, a new record for September and the third straight month of double-digit sales growth.
This accompanied the 48th consecutive month of supply shrinkage, with new listings falling by 21% annually to 16,830. This was the largest September decline since 2000.
As for median prices, single-detached housing saw a 6% gain to $354,990, while condos had 10% growth to $290,000.
Property values in the region have continuously increased, rising by an average of 13.7% from 2017, according to figures released by the municipal government in early September.
The average growth was markedly larger than the 5.9% figure seen in the previous municipal roll roughly two years ago.
"The market has just completely exploded over the past few years since 2017," residential broker Rebecca Sohmer told CTV News.
During the same time frame, single-family detached homes saw a 20% increase in value, ending up at an average of $600,000.
Meanwhile, condo values grew by 8.7%, up to an average of $365,000. The 2017 figure was 2.7%.