Royal LePage predicts the region's prices to remain relatively steady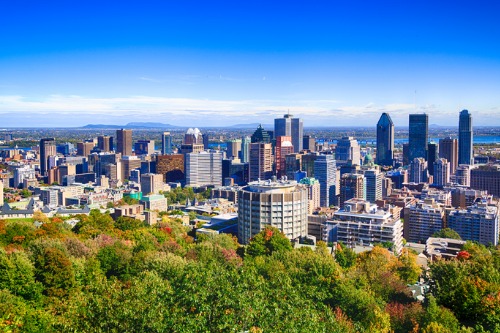 A rush of home buyers will be a major mover in the Montreal market later this year, according to a new Royal LePage analysis.
"While sales will temporarily slow down during the current pandemic, we do not foresee a significant decline in home prices, at least not for a sustained period, as housing and shelter is an essential need," Royal LePage (Quebec region) Vice President and General Manager Dominic St-Pierre said. "Additionally, we expect that the numerous buyers who have put their purchase on hold will create a surge from pent-up demand. Historically, the financial and real estate crises of the past 50 years that have disrupted consumer confidence and the number of real estate transactions have had little effect on property prices when analyzed over a 12- to 18-month period."
If the impact of the pandemic is restrained by the end of Q2, the Greater Montreal Area housing market should expect end-of-year prices to shrink by a miniscule 0.5% annually, down to $434,500.
A more dramatic 3.5% decline to $421,400 will be likely if the economy restarts on late summer, however.
As of the end of the first quarter, the region's aggregate home price grew by 7.2% year-over-year to $441,979.
Two-storey homes saw the greatest proportional increase at 8% (up to $557,594), while bungalows and condos, respectively, had strong 6.9% (up to $344,043) and 5% ($344,962) annual growth rates.