Young professionals and starting families will find it harder to find their desired homes at reasonable costs, BCREA warns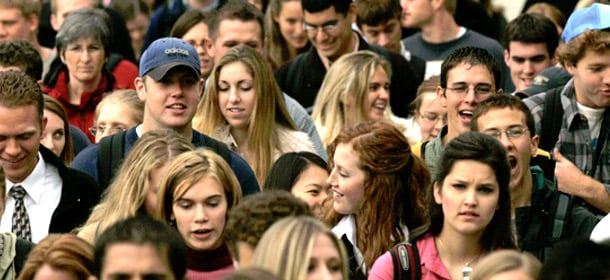 The new federal rules governing Canadian mortgage will hit millennials' home buying plans the hardest, according to the B.C. Real Estate Association (BCREA).

With the regulatory changes coming into effect on October 17, the BCREA warned that most young professionals and starting families will face greater challenges in getting their homes as they can lose fully 20 per cent of their purchasing power, HuffPost Business Canada reported.

BCREA outline a hypothetical scenario with a household that earns $80,000. Under the current rules, the family can purchase a home worth $505,000 home with a down payment of 5 per cent.

However, the stricter rules will force the household to settle for a residential property valued at $405,000 at most, as the regulatory changes mandate all insured mortgages with less than 20 per cent down payment to qualify at a higher rate bracket.

And while the new regulations might be able to reduce the economic risks that Canada faces in the event of a downturn or an interest rate hike, economist Brendon Ogmundson argued that the country's real estate segment should brace itself for significant shockwaves (especially price pressures) in the near future.

"I think that the downside risk to tightening credit like this, at least in the next 12 to 18 months, is sharper, lower demand, potentially lower prices, as well as a decline in construction activity," Ogmundson said.

Introduced by Finance Minister Bill Morneau last week, the tightened rules also included provisions for a new risk-sharing model that will compel banks to assume greater costs—which in turn can trickle down to consumers, according to market observers.

"[The new rules] would require mortgage lenders to manage a portion of loan losses on insured mortgages that default, rather than transferring virtually all the risk onto the taxpayer via the government guarantee for mortgage insurers," Morneau told reporters on October 3.