Canada's economic fundamentals are at grave risk if elevated prices keep placing homes out of reach of the millennial market, academics warn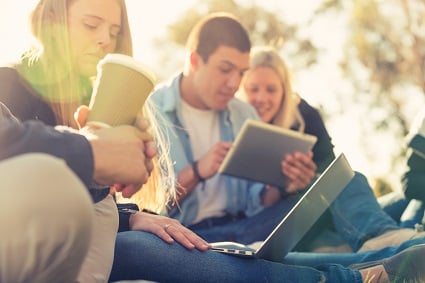 While Canadian real estate has been seeing sustained activity for the past few years, ever-rising costs along with relatively stagnant income growth is threatening to cripple the millennial market—and take the entire housing sector down with it in the process.
Speaking to
VICE
, UBC School of Population policy professor Paul Kershaw and York University finance professor Moshe Milevsky warned that the prohibitive prices today—which have prevented a significant portion of the millennial consumer base from getting into home ownership—will trigger a domino effect that might culminate into a major economic headache for everyone.
"If people stop making initial acquisitions there is a possibility that further sales and other parts of the retail sector will slow down and then that will have an impact on the price people can sell their homes," Kershaw said.
In addition, expensive homes mean that young Canadians who are only beginning to exercise their purchasing power just might set their sights elsewhere.
"The last thing we want is to be a commodity labour market. What's stopped us from doing that is the connections we've had to our community. If the younger generation sees housing as unaffordable and uninteresting they're more likely to move internationally," Milevsky cautioned.
A lack of access to reasonably priced homes means that young Canadians are denied opportunities to set down roots, Kershaw agreed.
"If you opt out of home ownership, you opt out of the most secure opportunity for starting families and to have your kids in the same school, childcare, and community. Home ownership has also been a route to get access to the ground and playing outside," the academic explained.
Since the affordability crisis appears intractable for the time being, millennials should consider adopting novel strategies for raising their families—and the industry should follow suit to accommodate these needs.
"If renting is going to become a common practise for adults, systems such as childcare need to be improved. I'd like my child to be in the same childcare space for a few years. I don't want to move around from neighbourhood to neighbourhood because I'm being evicted because my landlord can make more on other renters. We need to think about how renting can create that kind of security," Kershaw suggested.
Related stories:
The millenial market should be treated with more subtlety - observer
Many Canadians teetering on the edge of insolvency - study