Following a personal tragedy, one of the industry's leaders has a message for his friends and peers.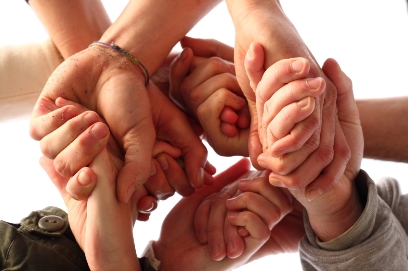 By Michael Cameron, president and CEO of Axiom Mortgage
The support I have had from the community has been staggering.
On October 2, 2015 my girlfriend, Colleen Lois Sillito, was taken from me in a tragic incident of domestic violence. A murder/suicide that forever changed my life. This has been the most soul-shattering event that I have ever had to endure.
I have found solace in sharing Colleen's story of how she lived, not how she died. She was a friend to all and one of the most compassionate people I have ever met. Her attitude towards life is one we can all learn from. I have told the story a number of times about how she went skydiving ... without me.
It was early in our relationship and, frankly, I was a little afraid of the hold this woman had on me so was a little hesitant to commit. As a result, our dates were often last minute which she would often give me a hard time about. This particular day I knew she had a video shoot downtown and would be headed back my way late afternoon so I had intended to invite her for a coffee. By the time I messaged her to ask she replied that she wasn't sure if she could.
I thought this a little odd and asked what was up.
She said, "well if I can finish my shoot by 4 then I can get to Eden North by 5 and I'm going to jump out of a plane."
I said, "What? You're going without me?!?" to which she quickly responded "Dude, I can hardly get a coffee date commitment from you. I'm not waiting around for you!"
This sums up why I loved her and the way she lived. She was not one to wait around for "the right time" or the "right circumstance." She grabbed life by the horns and lived fully.
This loss has been absolutely devastating. However, I am astounded by the response from my friends and the mortgage broker community as a whole. The amount of people who have been moved by her story and shared that they have made changes to their lives is inspiring. The heartfelt messages of love, empathy, and support are incredible and the response to the GoFundMe page for a trust fund for her children has been awe inspiring.
I would like to personally thank everyone for their love and support in this challenging time. When you see me at Mortgage Forum 2015, hugs and how are ya's are welcome. I look forward to seeing everyone there.
Colleen Sillito was shot to death on Oct. 2 in the driveway outside her Fort Saskatchewan home, according to RCMP. The body of her ex-boyfriend, Paul Joseph Jacob was found nearby. The RCMP say it was a murder suicide.