Not surprisingly, technology is the key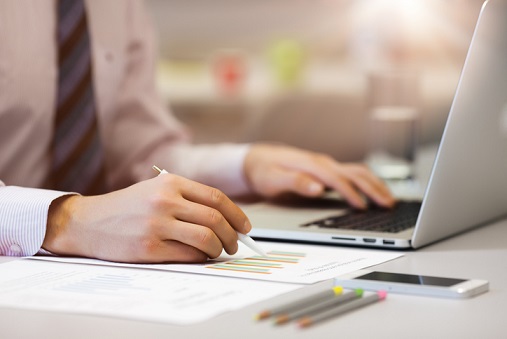 Mandy Reinhardt has toiled many hours emailing BDMs and searching through lender policies to make deals work. It's one of the decidedly less glamorous facets of the business, she says.
In fact, brokers typically familiarize themselves with only a handful of lenders' policies because of the latter's sheer number. However, a digital platform called LenderSpotlight, that bills itself a "cheat sheet," has quietly taken the industry by storm and could very well relegate some mundane realities of brokering as things of the past.
"I'm in there five, six times a day," said Reinhardt, a mortgage broker with
DLC
A Better Way. "Really, I'm in there all the time, even just to pop in and confirm a rate, because rates change day to day. So what you knew yesterday isn't necessarily true today, and it lets you know when the last verification was. I don't take any of the lender correspondence anymore because these have all been so accurate."
After first partnering with it, LenderSpotlight bought out Niche Sheet in August, subsuming it as a category that reveals information on rural properties, maximum acreages, key appraisal contacts for lenders, child tax credit incomes, land policies, and many more things.
Niche Sheet's founder, Lynn Gorman, has remained part of the LenderSpotlight team, ensuring amelioration of the products offered.
LenderSpotlight also has nearly 45 lenders, over 30 of which are national AAA lenders, and the rest comprise credit unions and alternate lenders. There's also a Mortgage Help Desk to help secure private lending, which is done on a case-by-case basis so that the most appropriate lender is selected.
But as Lender Spotlight's Jason Henneberry says, brokers are being provided solutions in an era replete with obstacles.
"Through LenderSpotlight, brokers can submit their more challenging files to have them reviewed by The Funding Department, and that is being really well-adopted in the first couple of months of turning that service on," said Henneberry. "We average more than $60mln of private mortgage applications a month from brokers who are having a hard time trying to figure out what to do with their files. There's been a real need for that service."
In the next couple of months, the Lender Pages will be unveiled for users to get as much information about lenders as they can, like their key contacts, business development managers, underwriters, PAD forms, gift letters, and even a lender's most popular rate.
LenderSpotlight has over 45,000 monthly rate and policy searches from more than 4,500 users, but Henneberry says the goal is to make the platform as advantageous for lenders as it's been for brokers, and plans he to unveil new features throughout the year.
Reinhardt, for her part, is impressed by the platform's depth.
"You can search the lender policies so that when you're getting something obscure, you can go in and see who's going to do child benefits, adoption income—something that doesn't come up that often, you can pop in there and it can tell you what lenders have different policies," she said, adding it saves her time.
"You don't have to email 14 BDMs to figure out where the files might fit."
Related stories:
Broker database makes choosing a lender easier
'Super brokerage' leverages technology to grow market share