CMHC releases results from its quarterly Housing Market Assessment.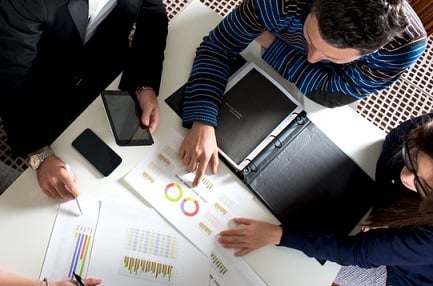 A quarterly report from Canada Mortgage and Housing Corporation warns that Toronto and Vancouver are susceptible to corrections in the market.
"Housing markets for Vancouver, Toronto, Victoria and Hamilton remain highly vulnerable because of the detection of acceleration and overvaluation," said Bob Dugan, CMHC's Chief Economist, during a teleconference with reporters. "Most notably, high evidence of overvaluation is still observed in Vancouver, Victoria and Toronto, where house prices remain higher than levels supported by economic fundamentals."
Prices are decreasing in the higher end of Vancouver's luxury market, however, demand remains robust for everything below $1mln.
"Overall, the main story in Vancouver is we do continue to detect overvaluation," said Eric Bond, a regional senior market analyst with CMHC. "We have price levels that are far higher than the upper predicted values from our price models.
"Nonetheless, we do observe a broad-based cooling in the Vancouver market. It's become quite imbalanced between different sectors and geographies, where you have high demand and low inventories for properties under $1mln that are more affordable in the region."
The national market has been vulnerable since mid-2016, but Dugan added that, while still early, there are signs of cooling.
"The assessment of the degree of vulnerability from the HMA [Housing Market Assessment] has been stable in recent quarters," said Dugan. "Results continue to flag a high degree of overall vulnerability for the housing market at the national level for the eighth straight quarter. The rating is the result of detection of moderate evidence of overvaluation and price acceleration. Despite the stability in these results, we know the trends in overvaluation and price acceleration have been moving in such a way that suggests these vulnerabilities are gradually dissipating."
Without a doubt, the dissipation is a direct result of the government's intervention in the housing market. According to Mortgage Professionals Canada's Report on the Housing and Mortgage Market in Canada, the stress test is being felt from coast to coast.