There's already talk of quantitive easing in the marketplace – now commentators are predicting cuts to zero, or even to negative figures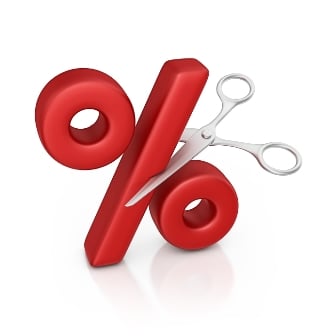 Allison McNeely Bloomberg

The Bank of Canada will cut its key interest rate to at least zero this year and could move toward negative rates to offset the crude oil price slump, according to Barclays Plc.

The London-based bank expects the Bank of Canada to cut its overnight target rate 25-basis points to 0.25 percent at its announcement on Wednesday, and a total of at least 50 basis points in 2016, Juan Prada and Andres Jaime Martinez wrote in a research note.

"In our view, risks are tilted toward further easing, which would imply negative rates," the strategists said. "The experience of countries like Switzerland, Sweden, Denmark and the euro area has taught central banks that zero is not the lower bound."

Persistent weakness in the price of crude oil, softer than expected economic data and concerns about the Chinese economy are weighing on the Canadian economy, the strategists wrote. Western Canadian Select, an Alberta oil-sands benchmark, has declined by half since the central bank's October policy update while the Canadian dollar has depreciated by about 10 percent.

The Bank of Canada last cut interest rates in July to 0.5 percent. Swaps traders are currently pricing in a 56 percent chance that the central bank will cut interest rates this week. In his October update, bank governor Stephen Poloz said the effective lower bound for Canada was about minus 0.5 percent, raising the possibility of negative interest rates.