While an ambitious plan, M3's Chairman and CEO Luc Bernard explains why he doesn't doubt its success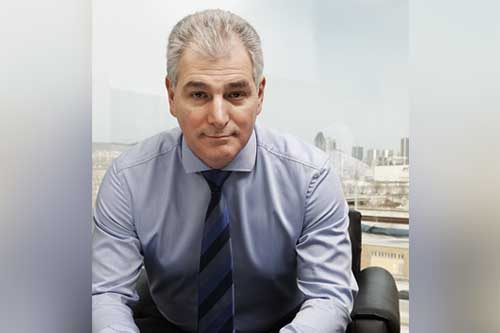 M3 Mortgage Group, the largest network in the country, intends to nearly double its annual loan volumes in only three years.
"Our next ambition is to double the size of this organization over the next three years, to grow from $44bln to $80bln," M3's Chairman and CEO Luc Bernard told MortgageBrokerNews.ca. "Half of this growth will come from other acquisitions. We're confident there's still place for consolidation in the market, and based on our DNA, there will be more banners interested in joining our group."
In fact, M3's consolidation efforts may get an inadvertent boost from recent regulatory changes, notably B-20.
"What happened with the B-20 rules is a lot of independents are looking to partner with us," said Bernard. "Smaller players are looking to come in and we can offer a lot of support. We're also obsessed with organic growth. Once the consolidation phase is over in the next two or three years, the organization that will emerge from this consolidation will support organic growth for the benefit of our brokers."
On the heels of launching a highly successful prequalification tool in Quebec, M3 intends to leverage technology as part of its growth plan, as well as to add white label credit cards, creditor and home insurance to its suite of offerings.
The network's acquisition of Verico in September has proven to be a lynchpin for growth. Four years ago, M3 funded close to $9bln; prior to acquiring Verico it was at $25bln. Given its recent trajectory, M3's executives have nary a doubt the mortgage behemoth will realize its ambitions.
"The thing that was missing for us was the offering that Verico brought to brokers," said Dino Di Pancrazio, M3's executive vice president of strategy and innovation. "As you can imagine, there's a lot of expertise within Verico that's complimentary to our brokers. Verico brings a lot of different things and they need minimal support from us at corporate, so have that in our spectrum of offerings and we're able to attract any broker out there because we have a solution for them."
Being a massive network has helped M3 endure the lukewarm real estate market. Sales activity in the GTA, compared to years past, is markedly slower, however, Montreal has arguably the hottest market in the country. Bernard says the network's sheer size allows its strengths to mask its weaknesses.
"The fact that we're national helps soften the blow of a softer market," he said. "The Canadian market is a mosaic composed of many major and minor markets, and they're all reacting differently. B-20 has hurt across the country, but Quebec is actually going so well that it's unbelievable. While we're losing volume in the GTA, we're gaining volume in the Quebec market. With getting scale, it was important for us to be a tent Canadian organization and we're proud to say we're number one, but more than that have market share of 40-45% across country."
Related stories:
M3 Mortgage Group acquires VERICO
Network solution in new regulatory era