Interestingly, the price is nearly exactly where it was in 2020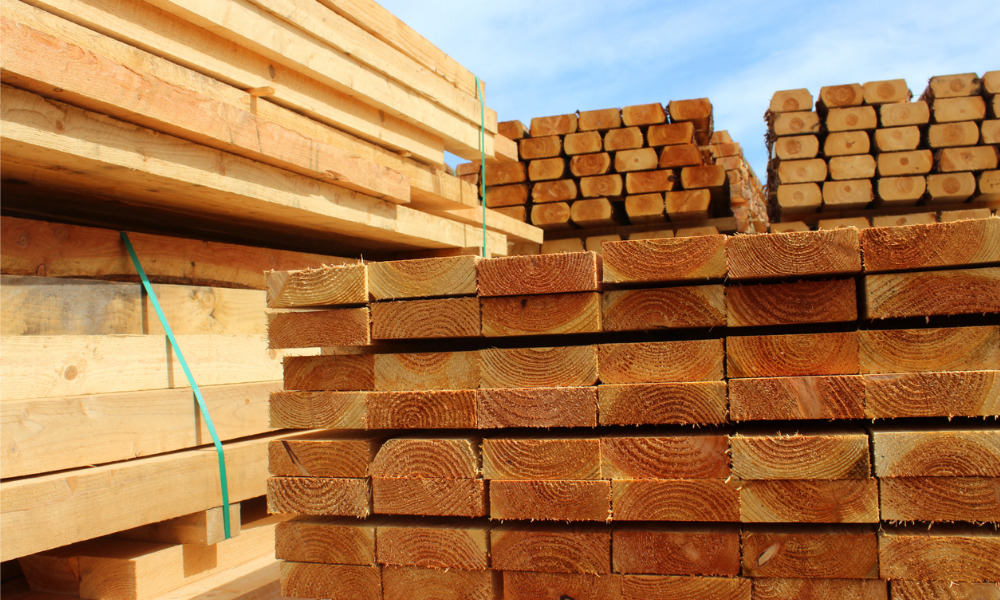 Softwood lumber and panel prices dropped in Canada on the holiday-shortened week as customers kept well-stocked with wood, and producers saw shrinking order files. For the week ending August 5, the price of benchmark softwood lumber item Western Spruce-Pine-Fir (WSPF) 2x4 #2&Btr KD went down to USD610 mfbm – a $74, or 11%, dip from the previous week according to weekly forest products industry price guide Madison's Lumber Reporter. This represents a decrease of $61, or 9%, from a month ago, and an increase by $71, or 13%, from the same week last year.
Western US sawmills were unable to extend their order files past the weeks of August 15 and 22.
According to producers of WSPF commodities in the US, August kicked off with weak demand that set the tone for the following weeks despite lower asking prices. While lumber traders in Eastern Canada saw a similar sag in sales and prices, the price dive was considered part of a normal, summer slowdown this time of year, when buyers are absent from the market to enjoy their vacation and those who participate stick only to their immediate needs.
Sawmill order files are around two weeks out, with the lion's share of production available for mid-August shipment. Quebec producers and construction workers will finish their two-week summer shutdown hiatus on Monday next week.
Madison's Lumber Reporter noted that the current lumber price is nearly identical to what it was two years ago but hesitated to conclude a similar trend line for the rest of the year considering the difference in circumstances between now and 2020. Now, factors such as increasing mortgage rates, dampening home sales and prices, and a steadily rising ratio of investors buying property will undoubtedly have a "powerful effect" on lumber prices, the industry price guide said.