Lumber inventories are steadily dwindling, industry experts say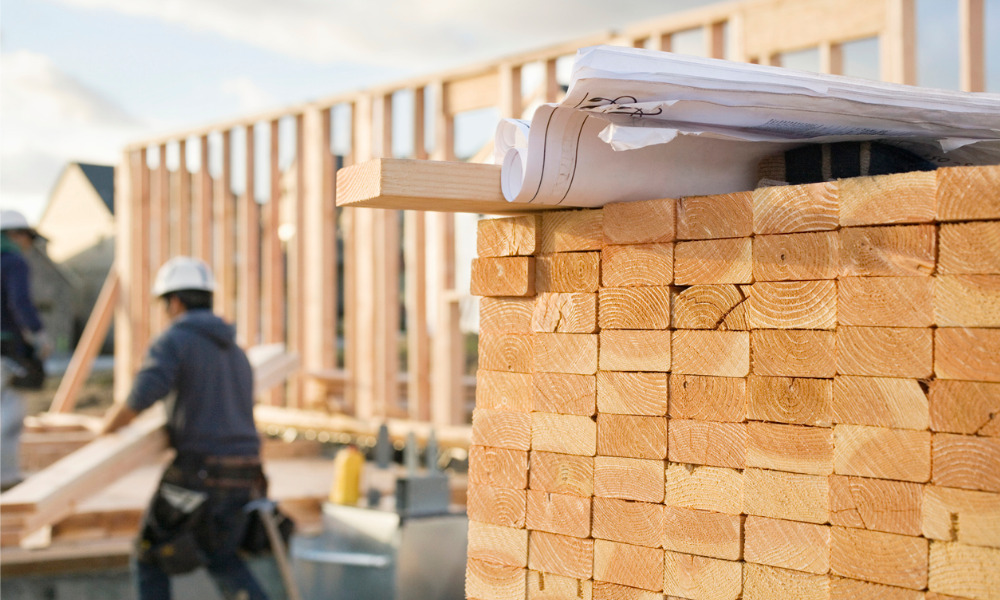 Recent flooding in British Columbia had a disproportionate effect on the home-building industry as lumber supplies withered, according to industry players.
Despite lumber futures seeing their seventh consecutive decline and dropping to $1,053.70 per 1,000 board feet in Chicago Tuesday (Jan. 25), this reduction might signal that demand is facing pressure from mounting costs, logistics problems, and delays due to vaccine mandates applying to truckers crossing the Canada-US border.
"[Traders are] probably sensing consumers are going to be smarter this year and stop buying," said Russ Taylor, president of the Vancouver-based wood products provider Russ Taylor Global. "The sticker shock is going to hit consumers earlier this year."
Compounding matters is that a shortage of drivers might lead to even lower lumber inventories, pushing up home-building costs further, Taylor said.
Read more: Lumber prices – is another surge on the way?
"If we see lumber prices above $1,000 for a prolonged period then it could negatively impact repair and renovation demand," analyst John Cooney told Bloomberg earlier this month. "When a deck project is now three times the price quoted last year, buyers will typically defer."
A recent analysis by global construction and property consultancy firm Rider Levett Bucknall found that the strongest growth in construction costs in North America over the past year was seen in Toronto (up 13.25%), followed by Calgary (10.28%). To compare, the highest rate of increase in the United States in the 2020-21 interval was in Seattle (10.09%), followed by Washington, D.C. (9.11%) and Chicago (9.01%).
"It can be argued that some of the increase in 2021 may simply be catching up on the low rate of increase in 2020, but it is more likely a reaction to the combination of the labour shortages and supply-chain issues that the industry has encountered," said Julian Anderson, president of RLB North America.