Scarcity in Toronto is placing more and more homes out of reach of a larger fraction of prospective buyers, according to a veteran analyst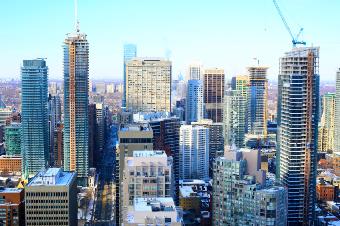 A long-time analyst of Canada's real estate markets who is now contemplating a purchase in Toronto pointed at a crucial factor driving the affordability crisis in the city: the dearth of supply stemming from the lopsided buyer-seller ratio.

"The problem is that there are vastly more buyers than sellers," veteran housing observer Will Dunning wrote in an April 19 piece for The Globe and Mail.

"Every home that's caught our interest has gotten multiple offers and sold for more than we can afford (and sometimes for considerably more than my research tells me is their market value)," he stated.

Dunning, who has kept track of Canadian housing since 1982, warned that scarcity in Toronto is placing more and more homes out of reach of a larger fraction of prospective buyers.

"Data from the Toronto Real Estate Board and the Canadian Real Estate Association show that, over the past two decades, that ratio has averaged 61 per cent, meaning the market has been chronically undersupplied. The consequence is that during that same period, the average price for a resale home in Toronto rose by 5.9 per cent a year," the analyst said.

Dunning added that if the latest numbers are any indication, the trend will not stop any time soon.

"The situation has gotten worse. In February of 2016, the ratio rose to 71 per cent and prices were up by 11.3 per cent from a year earlier," he wrote. "Housing production has been far from adequate."

The Ontario government needs to step up its market involvement and intervene as soon as possible, Dunning argued.

"First, it needs to acknowledge that there is a problem for low-rise housing. (It should not dodge this by pointing to the burgeoning supply of new condominium apartments – most families expect to live on the ground, not in a tower.) Second, it needs to review its own policies and see what can be done to improve the supply situation. Third, it needs to engage with other key actors – the municipalities, land owners, and home builders – to find solutions," he said.