Investigators say this could be the most significant instance of property fraud involving government buildings in Canadian history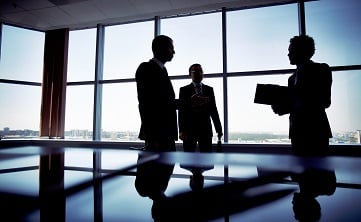 An extensive probe by Radio-Canada investigative program
Enquête
has uncovered what a retired corruption investigator described as probably the largest and most brazen ever instance of real estate fraud in Quebec, and indeed in all of Canada.
Speaking to
Enquête
, retired investigator Christian Plourde said that what sets this case apart from all else is the apparent collusion of officials at the highest levels of the provincial government.
"We're talking about real estate fraud involving government agencies," according to Plourde, who formerly worked with Quebec's anti-corruption bureau, UPAC.
CBC News
reported that the investigation, which has been conducted by UPAC since 2011, found that crucial fundraisers for the Quebec Liberal Party and the erstwhile head of the Société immobilière du Québec (which manages government buildings in the province) may have profited enormously—and illegally—from real estate transactions through the sale of the assets.
Enquête
alleged that Marc-André Fortier (president and director general of the SIQ from 2003 to 2008) and Liberal Party fundraising personalities William Bartlett, Franco Fava, and Charles Rondeau together pocketed $2 million from three property lease extension deals. Split between the four of them, the funds were purportedly deposited in various Swiss and Bahamas accounts.
In 2007, the SIQ sold off three buildings, but retained tenants in the offices it has already occupied up to then. The three buildings were not fully occupied by government offices even prior to the sale.
Enquête
further alleged that the SIQ allowed for "significant" concessions to buyers, concessions that only Fortier, an SIQ vice president, and the real estate agent hired by SIQ were aware of. Among these concessions was a clause that bound the government as the entity responsible for the buildings' structural upkeep for the next two decades.
At press time, negotiations are still ongoing with Place Québec's current owners to make them consent to the nullification of said clause.
Charges have yet to be filed, however, and Crown prosecutors are still in the process of evaluating the investigation files. Fortier, Bartlett, and Fava refuted the allegations, while Rondeau declined to comment.
"I have nothing to say about that. I've already said everything. I didn't see anything, and it has nothing to do with me," Fortier told
Enquête
.
"[The] facts were partly inaccurate and presented in a very biased manner," Bartlett's legal representative stated.
Related Stories:
Vancouver speculator aims to clear his name
Suspended broker slapped with fraud suits