This big bank is eating up the market share in the wake of OSFI regulations, and it plans on continuing its support of the broker channel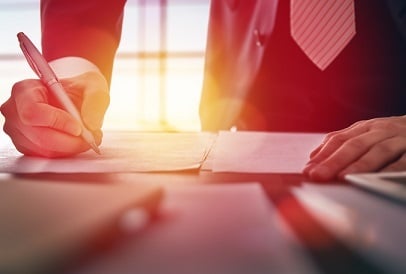 Scotiabank has continued trouncing its competition and, in doing so, solidifying its place as the top lender in the market.
That's good news for the broker channel, as
Scotia
remains committed to collaboration, as it closed more than 25% broker mortgages between April and June. Its Q2 1,030-basis-point jump is a testament to its dominance in the market.
"We took over market share in 2009," said Garry P. Morrison, vice president of Scotiabank Scotia Mortgage Authortity. "For three years and a quarter we've been number one. There was a jump this year, and obviously it had to do with the regulations that went down in October – that was a push for us, but our main thing at Scotiabank has been being customer-focused, and customer satisfaction has always driven it for us."
The Office of the Superintendent of Financial Institutions (OSFI) regulations will not only imperil monolines, but it they will likely put the squeeze on consumers, who stand to lose billions of dollars paying higher rates.
"It's going to impact everyone," said Morrison. "It will definitely decrease the borrowing power of our customer base, but we'll still maintain our drive to be the number one participant."
"We have thre channels here and we currently maintain the largest share through residential mortgages. We've maintained that for years and intend to carry on."
To elucidate Scotiabank's market prowess, it has 26.7% of market share, while its closest competitor only has 14.2%.
First National,
TD Canada Trust
and
Street Capital
round out the top-five, with 12.7%, 8.6% and 6.3%, respectively, according to a report by Canadian Mortgage Trends, based on Finastra data.
The squeeze on the broker channel, the result of inflated default insurance on refinances, extended amortizations and homes or rentals over $1mln, has square given big banks the advantage. Scotiabank's continued collaborative efforts will thus become integral.