And be featured in the issue known to help bring in leads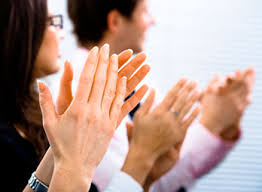 "Participating in this list isn't for every broker but the two or three deals I earn as a result of it makes it worth it," Brennan Wood of
Mortgage Alliance
Commercial Canada -- and perennial contender on CMP's Top Ten Commercial Brokers – told MortgageBrokerNews.ca following his first inclusion in the list.
Click here
to be considered for the exclusive list of Canada's top commercial brokers. It only takes five minutes to submit and keep in mind that all of the fields need to be completed to be considered.
CMP's list is an opportunity for commercial brokers to brand themselves as one of the mortgage industry's top-performing brokers, with the magazine once again compiling a list according to individual broker volume for 2015 (January to December).
Please break down your sales figures by the relevant network or lender. Also include their contact names and telephone numbers. CMP will then contact the above to confirm your figures.
The names of all CMP Top Commercial Brokers will be published in the August issue of CMP magazine, profiling a number of those who made the list.
Know a broker who should be recognized?
Nominate them today
.