Millionaire developer makes ridiculous claim as to why Millenials can't afford homes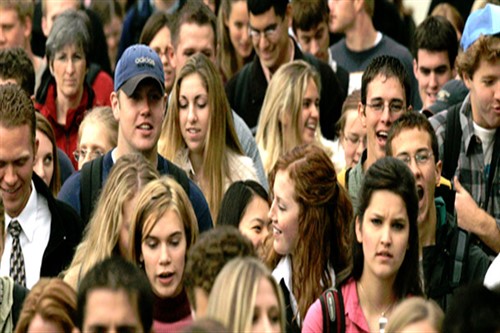 Millionaire developer makes ridiculous claim as to why Millenials can't afford homes.

Millennials' spending habits are inhibiting their ability to break into the housing market, according to Australian developer Tim Gurner. Specifically their penchant for pricey breakfast goods.

"When I was trying to buy my first home, I wasn't buying smashed avocado for 19 bucks and four coffees at $4 each," Gurner said in an interview with Australian media this week.

This isn't the first time an Australian baby boomer has blamed Millennial spending habits for the nation's affordability crisis – specifically naming a taste for avocado.

"I have seen young people order smashed avocado with crumbled feta on five-grain toasted bread at $22 a pop and more," columnist Bernard Salt wrote in The Australian in October.

"I can afford to eat this for lunch because I am middle-aged and have raised my family. But how can young people afford to eat like this? Shouldn't they be economising by eating at home? How often are they eating out? Twenty-two dollars several times a week could go towards a deposit on a house."

While the examples are a bit absurd, an argument can certainly be made that many would-be buyers are being held back by spendthrift lifestyles.

Gurner later doubled-down on his theory.

"There's no question it's real," he said in a follow-up radio interview when given the chance to expand his claim. "I think until the generation realizes that the people that own homes today worked very, very hard for it, saved every dollar, did everything they could to get up the property ladder."

Gurner was speaking about Australian Millenials – many of whom desire a home in Syndey, where the average home costs nearly $1.2 million.

Compare that to home prices in Canada's most expensive cities – Toronto with an average home price of $920,791 and Vancouver with an average of $1,056,136 -- and Millenials' obsession with brunch and it's not much of a stretch to assume our Australian pundits may draw the same conclusions in Canada.