The parallels between the two city's real estate markets are remarkable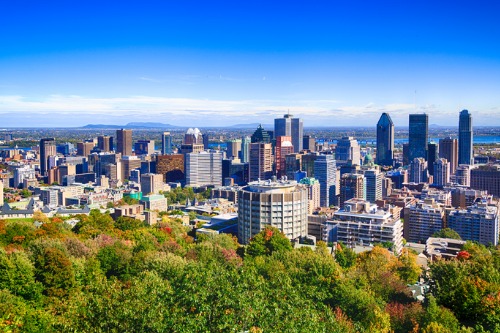 A dearth of new condo supply in Montreal during the first quarter of 2019 caused a two-year sales nadir in the city's downtown, however, quick rectification is expected.
"It's market timing, but we have many big, big projects coming up later this year," said Altus Group's Senior Director of Innovation and Growth Strategies Vincent Shirley, adding the reason for so few Q1 launches is unknown.
Predictably, prices in Montreal will surge because, while supply is scarce, demand hasn't commensurately tapered. Shirley noted that new condo prices have appreciated 10% per annum for the last three years.
"Domestic demand is quite high, but now we also have investors coming from outside of Canada and outside of Montreal," said Shirley. "This pressure began 18 months ago when the foreign buyer taxes were introduced in Toronto and Vancouver. It caused a flood of foreign investment in Montreal."
This isn't good news for buyers in the city. Rapid price escalation cannot be solely attributed to foreign capital permeating the city's real estate market; there are other factors, like land price escalation and a large infrastructure project.
The Réseau express métropolitain (REM), a rapid transit system servicing Metropolitan Montreal, has resulted in a $10 per square foot tax on developers—a levy that will invariably come out of consumers' wallets. There is also a new regulatory regime in the city known as the "20-20-20" rule, which mandates 20% social housing, 20% affordable housing, and 10-20% family housing in new developments containing at least 50 units.
Again, consumers get short-shrifted by developers wrangling with polities and what they perceive as unfavourable economics.
"This is all happening at the same time, so we have very high price escalation for land prices, as well as upward pressure on construction costs, the $10 REM tax and rules for 20-20-20," said Shirley. "Right now, it's still feasible in Montreal for new projects because of the demand, but the biggest concern for local end users—because their salaries haven't increased at the same rate as prices for rentals and condos—is their capacity to pay for a mortgage based on the progress of their salaries alone, especially if the market is being influenced by foreign and local investors."
The paucity of developable land in downtown Montreal—which could mean additional storeys being affixed onto existing buildings—explains the expensive land costs, but Shirley nevertheless believes the market is still healthy.
"We're nonetheless bullish because '17 and '18 were very strong in Montreal, so we think for the time being that things will remain strong, but still below last year's levels because of low inventory and the lack of launches for Q1," he said.
Mortgage broker George Macris of DLC Centre-Ouest in Montreal says detached and semi-detached homes are also experiencing supply shortages, resulting in bidding wars.
"It doesn't seem to be only in condos and it seems to be across many areas, not just the centre of Montreal," said Macris. "I had a client place an offer for $20,000 over the listed price and they still didn't get the property. This market is great for people looking to sell."