Veteran industry observers weigh in on the likelihood of a market collapse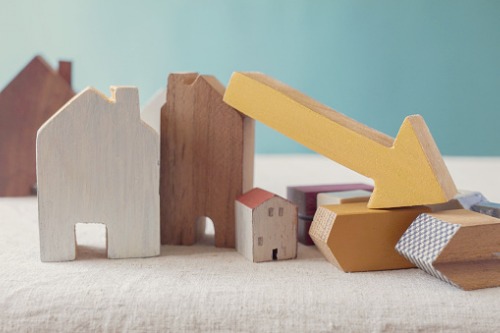 The much-feared housing crash is not likely to happen any time soon considering the market's strong fundamentals, according to veteran industry observers Murtaza Haider and Stephen Moranis.
Writing for the Financial Post, Haider and Moranis said that even a cursory view of the current Canadian housing market would reveal a financially robust consumer base and an overall low incidence of mortgage delinquencies.
"Housing markets in Canada have defied all predictions of doom and gloom since the onset of the pandemic," the duo wrote. "Unlike the United States, where subprime mortgages were at the heart of the financial meltdown in 2008, recent Canadian homebuyers are financially strong and stable."
Citing recent data from Mortgage Professionals Canada, Haider and Moranis argued that the miniscule 0.22% mortgage arrears rate "suggests that the government's stimulus programs are working in protecting financially vulnerable households."
Read more: CMHC: Mortgage delinquency rates fell in most cities in Q4 2020
"Mortgage delinquencies continue to be very low in Canada, and that's good news," the analysts said. "Strict adherence to robust lending standards and smart homebuyers who do not overextend themselves are critical for the health and vibrancy of housing markets in Canada."
Existing trends might also be a prelude to pre-pandemic levels of activity in the upcoming summer season, Haider and Moranis noted.
Read more: CREA: National home sales in March powered through all previous records
"Brokerages are already reporting a decline in showings and real estate professionals have observed the average sale-to-list-price ratio moderating," the duo said. "Housing markets in Canada are inherently tied to the availability of inexpensive credit, with most homebuyers borrowing funds to make their purchases. The liquidity of mortgage markets and the creditworthiness of existing and future borrowers, among other factors, directly influence the health and robustness of housing markets."