Mortgage professionals react to the CMHC contemplating easing rules alternative borrowers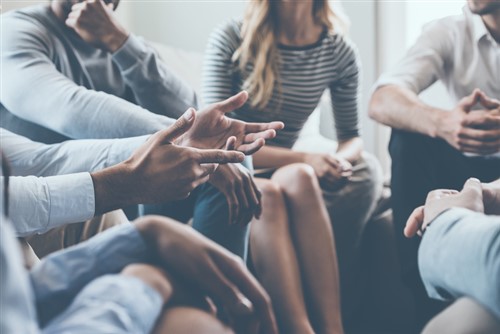 The CMHC's announcement that it may level the playing field for self-employed borrowers, as well as Canadians new to the country, is being lauded by industry insiders, with some saying it's long overdue.
Paul Von Martels, Director of Single-Family Residential Underwriting (prime) at
Equitable
Bank, warns it's too early to speculate what the rule changes might be, but welcomed providing self-employed borrowers and new Canadians more options with which to secure mortgages. He also believes the CMHC is trying to compete private lenders.
"The tax changes are making it less lucrative to be a small business owner, but from a mortgage standpoint they're giving them more options," said Von Martels. "The other thing is if you look specifically at the product, like what
Genworth
offers for self-operators, the CMHC doesn't really have that product.
"I look at it and see that it's maybe less strategic than some people are positioning it to be. (CMHC) sees good business there and they're not competing. They are competitors to private lenders and they're looking at it more practically, saying, 'let's get in that business.'"
The Crown Corporation announced Monday it is currently reviewing how it treats certain clients, arguing current policies discriminate against entrepreneurs.
Still, there will be months of waiting before CMHC rolls out its amendments. Pino Decina, executive vice president of residential mortgage lending at
Home Trust
, says he, like most people, was surprised by the announcement, but that it's nevertheless a step in the right direction.
"From what I see here, they're looking at different ways to open up those segments of the market for new immigrants and the self-employed, and I think those are good moves," he said.
Decina has also noticed a growing cohort of underserved customers in recent years, because they fall into the categories CMHC is trying to redress.
"What we have noticed in the last few years is there are more customers falling into that underserved market, either because they're self-employed and they may not have the same proof of income a salaried individual would, or they're new to the country and they don't quite meet the requirement," he said. "But certainly both of those segments have increased in the last few years, and we've seen that on our end."
Mortgage broker Dwight Trafford of The Mortgage Centre Rock Capital Investments Inc. says the pendulum has swung too far and amendments are in order.
"Amendments are needed for sure and they don't necessarily need to apply for everybody, and we need to stay away from the extremes of 10 years ago that made no sense whatsoever," said Trafford. "Right now the pendulum has swung so far the wrong way that it's almost impossible for anybody who's self-employed to get any money whatsoever."
He also believes the self-employed are safe bets.
"History shows the arrear problem was not related to self-employed people," continued Trafford. "Less than half of 1% ever got, or will ever get, into arrears."
With files from The Canadian Press