The sector's vacancy rate is the key to the city's economic vitality.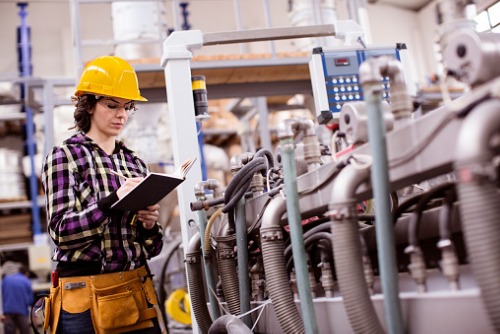 Toronto's industrial sector has a vacancy rate of 0.7%, according to Colliers International, bespeaking a thriving economy.
"There's broad based absorption of space," said Craig Hennigar, Colliers' director of market intelligence for Canada. "There's a lot of growth in the marketplace and that's positive economic news. Toronto completed 3.3 million square feet of new space in the last year, and there's another 4.7 million square feet under construction right now."
The 0.7% Q2 vacancy rate dropped from 1.2% during the same period in 2017.
The industrial sector's growth can largely be attributed to the rise of e-commerce.
"The rise of e-commerce has had serious impacts on the Canadian industrial real estate market, specifically with regards to high-tech spaces able to handle the complex logistics of 'last mile' delivery," said Laura Martin, Matrix Mortgage Global chief operations officer. "Such order fulfillment centers require high ceilings for transport, as well as energy efficient and powerful wiring to accommodate all manner of packing, shipping, storing and sorting."
Toronto and Vancouver are the second and fourth most sought after cities for industrial leasing in North America. However, complicating matters, explains Martin, is the fact that lenders are chary about industrial financing.
"In terms of sourcing lenders for industrial financing, interested agents and brokers will soon find that there are not many players in that space at this time," she said. "For one thing, long market exposure periods make the exit strategy more difficult, thus many lenders prefer multi-tenant industrial condos with smaller units. For the larger warehouse spaces of over 20,000 square feet, expect lenders to want to see strong cash flow and a maximum LTV of 65%. According to one lender, there has been an increase in banks calling loans on commercial and industrial properties, requiring the need for refinancing through alternative lender channels. PMC Funding, as well as Romspen, services these types of mortgages largely based on equity and proven ability to make payments."
According to Colliers, there's only 5.5 million square feet of vacant space in Toronto at the moment. One of the challenges with a vacancy rate as low as 0.7% is that available space might not be optimal.
"There's almost nothing available, and when it is available it might not be ideal," said Hennigar. "As soon as you get to a scarcity of 0.7%, it becomes more and more difficult for firms to find what they need until it gets built. It's very likely that we're going to see an uptick in absorption. Until it happens, there are very few choices on the market."
Related stories:
Thriving sector creates new opportunities for brokers
Rebound imminent, claims report