Canada's GDP slowdown has become worse than anyone ever expected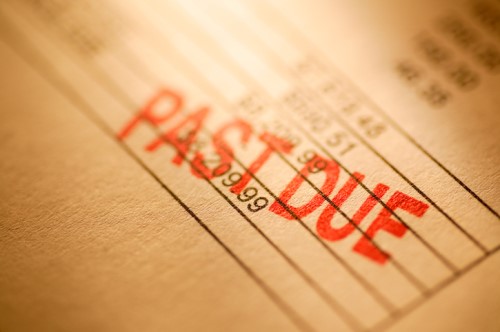 Canada's economy decelerated more than expected in the second half of last year, amid signs indebted households have begun slowing down spending.
Statistics Canada's latest data release on Friday (March 2) showed that the economy grew at an annualized pace of 1.7% in the fourth quarter, versus economist expectations for 2% growth. Third-quarter gross domestic product growth was also revised down.
After leading the Group of Seven in growth last year, the new numbers painted a picture of a Canadian economy that has lost momentum, seemingly hampered by longstanding productivity issues and the growing potential of a hangover from the real estate boom.
The U.S. economy recorded growth rates of 3.2% in the third quarter and 2.5% in the last three months of 2017. Canada hasn't trailed the U.S. in growth to this extent since early 2015.
"While most forecasters expect the pace of growth to be slower in 2018, we still believe that there's a growing risk of the economy stumbling badly," Capital Economics senior Canada economist David Madani wrote in a note to investors, as quoted by Bloomberg.
Read more: Canadians least likely to shop around for mortgage options – study
And the data not only shows the slowdown is underway, which was expected, but an economy that isn't even growing above its so-called potential growth level.
This came as a surprise since most economists were expecting Canadian growth would continue to run slightly above its noninflationary speed limit for at least another year, leading to price pressures that would prompt the Bank of Canada to keep lifting interest rates.
"With trade uncertainties mounting and inflation still reasonably well behaved, this gives the Bank of Canada plenty of leeway to stay cautious," Bank of Montreal chief economist Doug Porter said. "We continue to expect the Bank to move to the sidelines until the second half of this year."
What may be worse is that fourth-quarter GDP figures were exaggerated by temporary factors in housing. Spending on residential structures surged in the last three months of 2017 to an annualized 13.4%, the strongest quarterly increase since 2012. The gain was led by stronger-than-expected new home construction, and as buyers rushed to get ahead of tighter mortgage qualification rules that came into effect January 1.
The increase in residential spending was responsible for 1 percentage point of the 1.7% growth rate, Statistics Canada said. Residential investment had been a drag on growth the previous two quarters.
The second-half slowdown was driven in large part by household spending, with consumption growth in the fourth quarter at the slowest pace since 2016. That was due in part to a higher saving rate, which increased to 4.2% in the fourth quarter, from 4% in the third quarter.
Statistics Canada did revise up growth estimates for the first half of the year to 4.2%, from an initially reported 4%.