StatCan reveals the latest in Canada's household debt-to-income ratio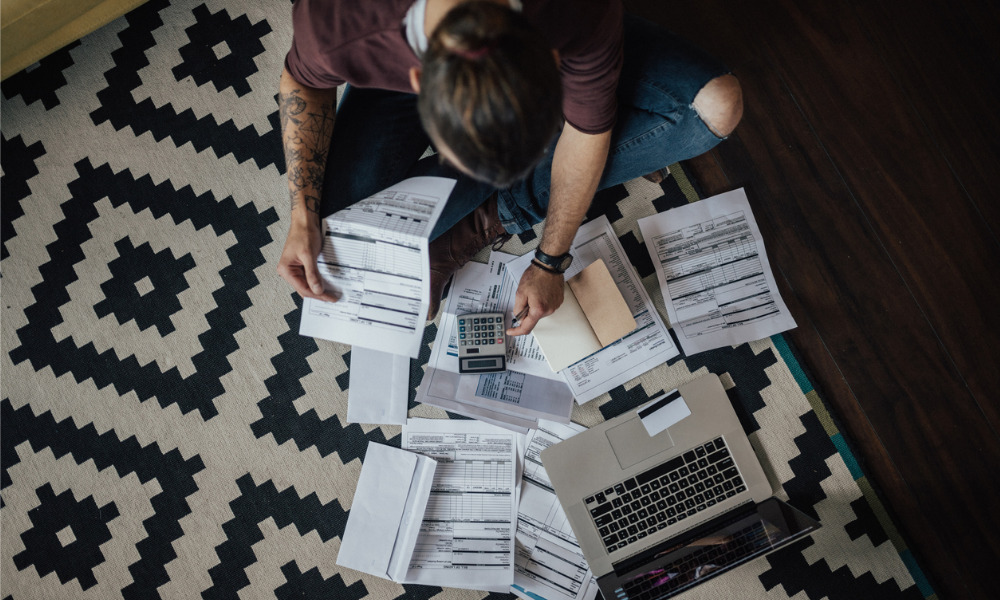 The Canadian household debt-to-income ratio spiked to 183% during the third quarter amid the outsized-rate-hike environment, according to the latest data from the national statistics agency
This was significantly higher than the 177% ratio seen in Q3 2021, and veering close to the record high of 184.6% established during the third quarter of 2018, The Canadian Press reported.
The 0.8% increase in disposable income was outstripped by the 1.2% rise in household credit market debt during the period. Net worth per capita fell by 3.8%.
The household debt service ratio went up from 13.46% in Q2 to 13.97% in the third quarter. Interest payments increased at their largest quarterly gain of 16.2%, while interest payments as a share of overall debt payments rose from 46.7% in Q2 to 51.3% in Q3.
Total household credit market debt, including mortgage and non-mortgage loans, reached nearly $2.8 trillion in Q3 (up by 1.2%). Of this sum, mortgage debt represented $2.07 trillion and non-mortgage loans accounted for $722.6 billion.
What's the risk of these household debt levels?
Mounting household debt, combined with elevated borrowing rates, might trigger market instability that could potentially end up in a recession, said Jim Stanford, director of the Centre for Future Work.
"Chances are you're going to see an increased interest bite from household budgets equal to about 2% or 3% of GDP," Stanford said. "That alone is enough to put the economy into a recession, let alone the other impacts on business investment, for example."
The trends indicated in the latest StatCan numbers are not likely to abate any time soon, and could even worsen in the very near future, he warned.
"It's certainly hard evidence that the rising interest rates are wreaking havoc with household finances," Stanford said. "We've never seen an interest shock like that to Canadian households before."