New poll reveals widespread financial worries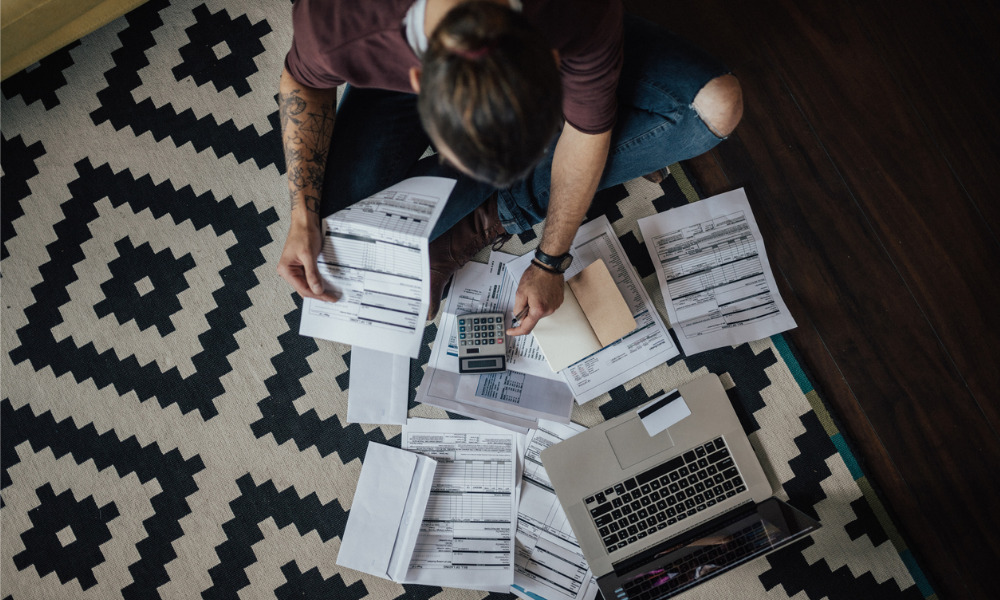 Canadians' anxiety over their debt situation has significantly intensified amid rising interest rates hikes, persistent inflation, and heightened affordability concerns, according to a new survey by MNP LTD.
The latest edition of the MNP Consumer Debt Index has reported a "drastic plunge" of 15 points on a quarterly basis to reach a reading of 77. MNP described this as an "unprecedented" quarterly decline, highlighting widespread financial anxiety among Canadians.
Nearly half of respondents (47%) said that they were concerned about their current debt levels (up by seven points quarterly), and a similar share (49%, up by seven points) expressed regrets towards the amount of debt they have taken on.
"This major shift in Canadians' attitudes towards their personal debt is a reflection of the rapidly rising interest rates and persistent inflation this past year," said Grant Bazian, president of MNP LTD. "For many, this represents a double whammy, because inflation is eroding household budgets and, at the same time, financially fragile and overleveraged Canadians face sharply rising borrowing costs."
Nearly seven in 10 Canadians (68%, up by 11 points) said that they were already feeling the effects of interest rate increases, while 26% said that their ability to absorb a further one-point interest rate increase had worsened.
"Lower and some middle-income households typically spend nearly all their income each month, leaving very little wiggle room to accommodate an increase in expenses and debt carrying costs," Bazian said. "These Canadians are struggling to maintain their standard of living, and often they resort to taking on more debt."