Home Trust launched three new tools designed with brokers in mind at 2015's CAAMP Forum. Pino Decina, the company's EVP of residential mortgage lending, offers a preview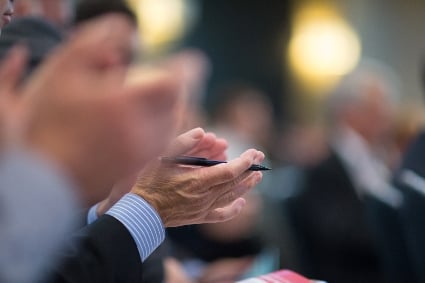 Earlier in 2015, I had the great pleasure of meeting many of our broker partners during the coast-to-coast roadshows hosted by
Home Trust
as part of our HIP+ launch. HIP+ is our own 'Home Improvement Plan,' resulting from a comprehensive review of our core operations. It remains one of the most important strategic initiatives in
Home Trust
's 29-year history.
For those of you unable to attend the
CAAMP
event, allow me to give you a preview.
When we first launched HIP+, we concentrated initially on three distinct but highly connected areas of our business – people, processes and technology. We already know that we have some of the industry's most knowledgeable and dedicated professionals at Home Trust; however, it was clear that in some areas, we needed to update our internal procedures and provide more efficient tools to ensure our teams could continue to meet the needs of our brokers now and long into the future.
With that in mind, the first two projects under the HIP+ banner were very much process- and technology-focused. We launched SAM – our Standardized Adjudication Model for Residential Mortgages – to take our technology to the next level. We also realigned our internal teams to ensure we had the right people concentrating on the right tasks at the right time.
I am very excited about the progress we have made to date, and with these major improvements to our internal processes well in hand, we have now turned our attention to improving service delivery to the broker community. To this end, we will be debut three new broker-centric programs at the CAAMP Forum.
Loft broker portal
With the release of the Loft broker portal, the way brokers interact with Home Trust is about to get a whole lot more convenient. Loft is the first of our new service improvement enhancements and will bring a new level of service access to help brokers manage all their Home Trust files.
With Loft, you will be able to quickly view status updates for your deals; you also will be able to upload the documents required to support each deal, as well as access commitment letters once deals have been approved. It is our intention to simplify the tasks required on your end when dealing with Home Trust so you can spend more time on what really matters for your business – serving your clients.
Concierge online marketing collateral
I am equally delighted to announce that our new online repository of Home Trust approved marketing content will soon be in full production. As your dedicated mortgage partner, Home Trust recognized that there was more we could do to help you promote the benefits of working with a mortgage broker by providing relevant promotional materials you could use to build your business.
Concierge gives you access to content you can use to promote your business and educate your clients on our extensive line of prime and alternative mortgage products, as well as our credit card and deposit-taking services. Once downloaded, the materials can be customized as necessary and included as part of your own marketing outreach.
Spire partnership program
Finally, it is with great enthusiasm that I introduce the Spire partnership program. Before I go any further, let me say that we understand that as a broker, you take great pride in helping Canadians achieve their financial goals. We get that, and we are likewise motivated.
But the reality is that this is also your livelihood – and, let's face it, for those who consistently perform at the highest levels, it is only fair that additional considerations should be available. Spire provides access to special features, including enhanced finder's fees, dedicated bonuses based on volume and renewal rates, and other performance awards. Full details will be available closer to the official launch date in January.