Damning exposé reveals real estate agents promising bidding-war advantages to undercover investigators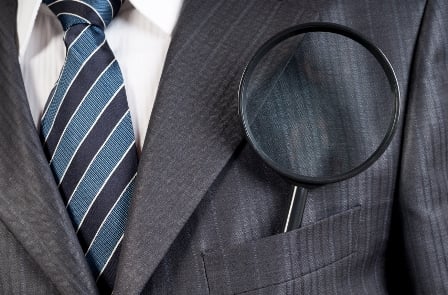 The explosive results of a recent
CBC Marketplace
investigation showed that as much as 60 per cent of agents in the Greater Toronto Area are willing to provide insider information to clients who are willing to bend the system and gain unfair advantages in bidding wars.
The inquiry involved
Marketplace
staff impersonating would-be home buyers. The undercover investigators got in touch with 10 real estate agents (whose identities were concealed) in Toronto; most of the agents had also been involved in double-ending deals over the past year.
6 out of the 10 fake home buyers, who were equipped with hidden cameras, were informed by their agents that they would get privileged access to confidential information if the agent would be permitted to represent both sides of the bidding war.
"I can inform you of what's happening with the price," one agent said. "If [another] guy comes in at $1,320,000, I can say, 'Guys, you need another $10,000 or $5,000.'"
A more troubling revelation had an agent providing the exact value of a competing bid.
Ontario Real Estate Association CEO Tim Hudak deemed the footage "disturbing", and promised to intensify efforts to stamp out unscrupulous industry practices.
"That kind of behaviour can't be tolerated. If there are people who are breaking the clear rules that exist or violating the realtors' codes of ethics, they're on their own," Hudak said. "I think one example of this is too many."
Hudak that the Real Estate and Business Brokers Act, which governs the real estate industry in the province, needs to become more "nimble" in response to the growing frequency of fraud.
Among the changes that the OREA CEO is pushing for include stiffer fines for erring agents (at least double the current maximum of $25,000), along with greater investigative and enforcement powers for the provincial real estate regulatory body.
Related Stories:
Stiffer penalties can deter double-ending - B.C. advisory group
Suspended broker slapped with fraud suits