Host of popular renovation show says government support could be in the works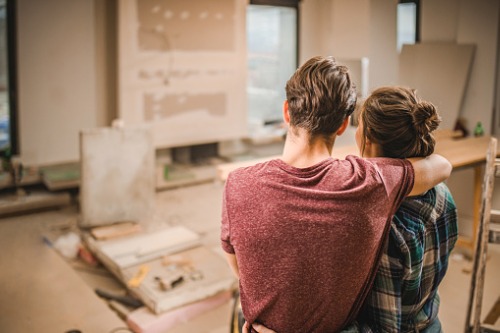 With many Canadians now working from home, renovation projects are on the upswing as homeowners retrofit their properties to accommodate the "new normal."
"We're definitely seeing an uptick in home renovations," Scott McGillivray, star of HGTV Canada's Income Property, told Financial Post. "Currently, I have about a dozen major home renovation projects on the go for the show and for personal investment properties."
According to McGillivray, a "work-from-anywhere-future" means that recreational properties "probably have the best long-term opportunity for retaining and gaining value" because of their potential to be renovated according to the new reality.
Read more: Report forecasts Canadian renovation spending for 2020, '21
But because of the pandemic lockdown earlier in the year, home renovators have encountered significant challenges as of late – including construction backlogs and a lack of building materials.
For McGillivray, the solution could be government support for home renovation projects in the form of a tax credit – which he believes may be coming over the next few months.
"There are also rumours that there could be government support in the home renovation space," McGillivray told Financial Post. "The same way there was about dozen years ago… they had the home renovation tax credit. I could really see something like that coming down the pipeline in the next few months in order to incentivize people to keep spending, to help improve the value of their homes, and also promote a healthier economy."