$100-million luxury development is a first in Niagara Falls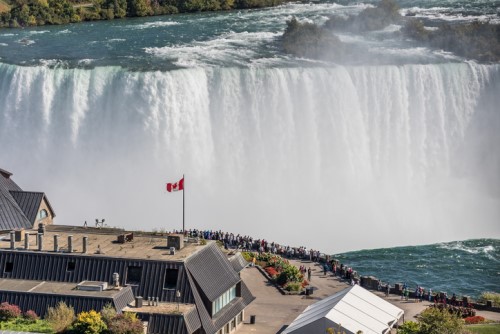 The official groundbreaking and reception for a 10-storey, 150-unit condominium complex in Niagara Falls is scheduled for later today from 3:30 pm to 7:00 pm. Niagara Fall mayor Jim Diodati will be in attendance at 4:00 pm.
Developed by Evertrust Development Groups Canada Inc., the $100-million Upper Vista Luxury Condominiums project represents "a sophisticated contribution to urban revitalization in Niagara Falls which aims to be a vital part of the community."
Boasting of multiple high-end lifestyle amenities such as a party room, an indoor pool and gym, and a 24-hour concierge, the development is aimed at providing future residents with the full experience of "vacation living".
"Many residences feature palatial terraces and floor-to-ceiling windows, linking the magnificent interiors to the breathtaking nature outside. Even Upper Vista's colours, its warm stone base topped with fluid glass and touches of green, suggest a connection to the earth and making the building appear to emerge organically from the landscape," Evertrust announced.
"Besides the beauty of the structure itself, its desirable locale gains its residents easy access to many amenities of the area including world class wineries, casinos, golfing, international border crossings, an airport, beaches, waterfronts, health care facilities and of course the natural wonder of Niagara Falls itself," the developer added.
Interested parties may
click here
for more information.
Related stories:
$63M mansion in Vancouver is the most expensive home for sale in Canada
Luxury homes hit the market