One province is continuing to provide programs to help first-time home buyers jump into the market, and that's great news for local brokers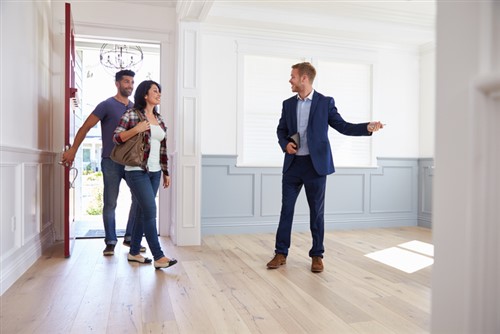 One province is continuing to provide programs to help first-time home buyers jump into the market – most recently by partnering with developers to create affordable housing options.

"The biggest issue facing first-time homebuyers, without a doubt, is the ability to make a down payment," Niall Haggart, Executive Vice President of the Daniels Corporation, told MortgageBrokerNews.ca. "The ability for Millennials and others to be able to save enough money to satisfy that down payment requirement is a huge hurdle."

And that's no truer than in major markets such as Toronto, where the average home price in the Greater Toronto Area now sits at $732,292, according to the Canadian Real Estate Association.

To combat this, the Ontario government has been exploring new ways to address affordability.

Recently, developers The Daniels Corporation and Diamond Corp. broke ground on a 3.6 acre condo community in the Greater Toronto Area -- at 5131 Sheppard Ave. East called Daniels FirstHome Markham -- after the site was unlocked by the government.

"The lands were previously owned by the City of Toronto, they were part of a TTC residual piece. They came to council, Councillor Ana Bailão, the affordable housing advocate, was the one who stipulated the 30% affordable component," Haggart explained. "When they were transferred over to Build Toronto, they came with that requirement, which is great. It just shows that city council and the city needs to reach out to the private sector to create these relationships and lay down a mandate."

The developers purchased the site from Build Toronto and have collaborated with the city of Toronto are building a 328 unit condo suites and townhomes with first-time home buyers in mind. Per the city's requirements, 30% of the units will be affordable housing.

To help those buyers, the development is offering a 5% gradual deposit plan that allows buyers to make monthly deposits until 5% of the purchase price is raised.
Read next:First time home buyer programs in Canada

Additionally, Daniels has created a program called First Home BOOST – a program for the 30% of affordable housing units at the site.

Buyers whose household incomes do not exceed $90,500 may qualify for an interest- and down payment-free second mortgage for over 10% of the purchase price, which would allow them to purchase the home with a 15% down payment.

"For Build Toronto, this exemplifies our powerful commitment to the City of Toronto and undeniable ability to bring partners together to make things happen," said Ward 24 Councillor David Shiner, Board Chair of Build Toronto and Chair of the City's Planning and Growth Management Committee. "The almost 100 affordable housing units and $7.3 million in development charges and fees created from underutilized City land is made possible not only through a partner that shares a City-Building vision, but also through the support of City Planning. We are excited to see this development take shape and serve as an example of an effective and integrated affordable housing program for future development."

The program was announced days after the Ontario government promised to unlock provincial land to increase housing supply in Toronto's downtown core.

Toronto Mayor John Tory and Peter Milczyn, Minister of Housing and Minister Responsible for the Poverty Reduction Strategy, made the announcement in Toronto last week.

The plan is to allow for the creation of 2,000 new affordable housing units in Toronto as part of the province's Fair Housing Plan.

"Our communities are at their strongest when they make room for everyone," Milczyn said. "By freeing up underused land to build a mix of market and affordable rental housing, more people in Ontario will be able to find an affordable home in neighbourhoods they love."

The province has earmarked three sites for building; two lots in West Don Lands and one, which is currently a multi-level parking structure, in the downtown core between Bay and Yonge Streets south of Wellesley.

Both initiatives will help first-time homebuyers break into a competitive market.

And that's great news for brokers, who originate mortgages for 55% of that highly desired segment, according to Canada Mortgage and Housing Corporation's 2017 Mortgage Consumer Survey.