Shares were trading up 5.29 per cent to $29.64 on the Toronto Stock Exchange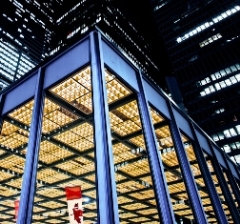 Earlier this week, CIBC World Markets upgraded
Genworth
MI Canada Inc.'s to a 'buy' rating despite concerns that the latter is exposed to housing risks brought about by the possibility of a drastic correction in the Canadian real estate sector.
CIBC World Markets analyst Paul Holden said that Genworth is more than capable of enduring the fluctuations introduced by the 15 per cent foreign buyers' tax in B.C. and the recent federal mortgage regulatory changes, the
Financial Post
reported.
"A smaller housing market doesn't mean smaller earnings," Holden wrote in a client note. "We think the market has overreacted to the news given anticipated insurance rate increases and our expectation that the rule changes should not have much of an impact on claims losses."
"Anticipated catalysts for a higher valuation multiple include: insurance rate increases, stable house prices over the next 12 months and 2017 earnings that are comparable to 2016," Holden explained.
Holden added that while the possibility of an accelerated unemployment rate (and the resultant rise in insurance claims on mortgage defaults) continues to exist, CIBC is not expecting labour market declines in the near future.
Genworth's shares were trading up 5.29 per cent to $29.64 on the Toronto Stock Exchange.
The upgrade and the comments came in the wake of a 17 per cent decline in Genworth's stock over the past 3 months. Immediately after Finance Minister Bill Morneau's announcement of a few weeks ago, Genworth stocks suffered a major 10 per cent drop to $30.64.
Related Stories:
New rules will cool down mortgage market, not home prices
Surge of deals prior to implementation date