The regulator has highlighted a potential conflict of interest for brokers involved on both sides of a transaction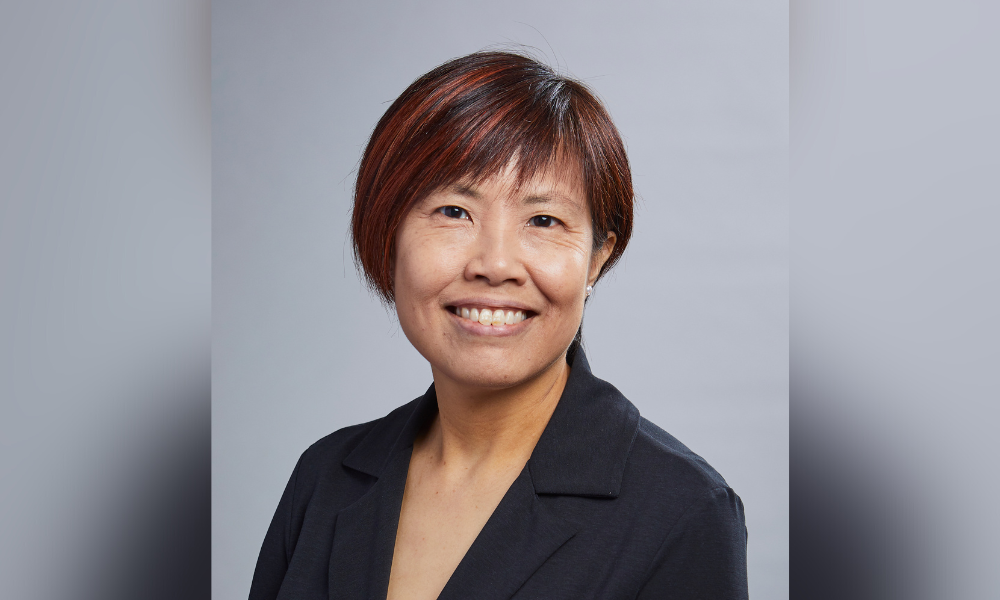 A marked increase in the number of mortgages funded by MICs (mortgage investment corporations) and the number of brokers involved in the operation of those entities is leading the Financial Services Regulatory Authority of Ontario (FSRA) to place greater scrutiny on that space.
The value of mortgages funded by MICs in Canada increased by almost 100% in the period between 2019 and 2021, from $4 billion to about $8 billion, FSRA's head of financial institutions and mortgage brokerage conduct Antoinette Leung (pictured top) told Canadian Mortgage Professional.
That was "not really an issue" for FSRA, she said – but a 24% increase in the number of brokerages with partners, directors or officers holding a management position in MICs during that same period proved more noteworthy.
That's because of the potential conflict of interest that could arise in a case where a broker is acting on both sides of the mortgage transaction, Leung said.
"The number of MICs that are fully managed by a principal broker has gone up even more, by 65%," she said, "from 26 in 2019 to 43 [last year]. Why this is an interesting trend for us is that there is an inherent conflict if a mortgage broker is running, underwriting, and representing the MIC as a lender, as well as defending our borrowers.
"So there's that inherent conflict that needs to be disclosed and needs to be managed. Those are the key things that we've noticed that kind of caught our attention."
Read next: Private mortgages – what's next for Ontario agents?
The country's national housing agency, Canada Mortgage and Housing Corporation (CMHC) said in September 2020 that MICs were the fastest growing segment of Canada's mortgage market, with that growth having only continued in the time since.
While Leung said MICs serve an important market, she said FSRA was focusing on understanding how brokers were juggling the interests of the client with those of the MIC they also represent.
"Conflicts of interest sometimes can be bad, especially if not managed well. So, I think part of us putting some attention in this area is to understand how that conflict is being managed when a mortgage broker has influence over MICs… how they are making sure that when they're finding a mortgage for the borrower, they are thinking about their interest."
Where MICs and private mortgages are concerned, one of the most important things for brokers to ensure is that clients have information both about the mortgage terms and costs.
"We're noticing that in some cases [with] private mortgages, there may be additional costs when it comes to renewing or if you miss a payment," Leung said, "and there may also be restrictions on whether you can renew or not.
"So those are really important for clients to understand because for a mortgage from a bank, you have a term of five years, so you don't have to think about it. But in some cases, private mortgages could only be for a year.
Read next: Private lending – Ontario brokers set to face higher education requirements
"I think that borrowers need to think about it and really understand: What are these terms? What are these restrictions? And it is the mortgage brokers' and agents' responsibility to explain that information and provide that information to the clients."
While FSRA does not regulate MICs, Leung stressed that she didn't believe any regulation needed to be changed – just that more emphasis could be placed on the suitability issue, and making sure the product is correct for the client.
What brokers in that space should be focusing on, she said, are the following questions: "How do you make sure, and how do you demonstrate, as a mortgage broker that you are looking at your borrowers' and clients' interest, thinking about what the options are that are available, and don't automatically funnel all their funding through your own bank?"
While that suitability obligation is already a requirement under FSRA's act regulating mortgage brokers, Leung said it was critical for brokers and agents to demonstrate that they considered all relevant options before recommending their own fund to a client.
Rounds of examinations have already begun on mortgage brokers that are related to MICs and how they're addressing their clients' needs, with findings to be released and recommendations made in an upcoming FSRA newsletter – likely in 2023.