Toronto lawyer David Franklin says that the government office has avoided fulfilling its real responsibilities to the public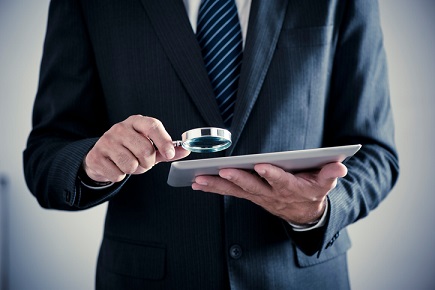 The Financial Services Commission of Ontario (FSCO) may have capped syndicated mortgage investments at $60,000 per individual in a bid to protect them, but Toronto lawyer David Franklin says that the government office has, in fact, avoided fulfilling its real responsibilities to the public.
Franklin is representing Alexander Wong, who lost $160,000 after investing in a Black Bear Homes' syndicated mortgage. The FSCO's investment cap takes effect July 1, however, Franklin says it had a chance to make an example of some of the parties involved who broke the law, but didn't.
Franklin also accuses FSCO of doing little to recoup defrauded investors' monies, even though it could have.
Mortgage agent Dominic Ha solicited funds from investors—around $9mln in total—but they were misappropriated and ultimately lost.
Under Sections 49 of the Mortgage Brokerages, Lenders and Administrators Act, a fine of up to $100,000 could have been imposed, as could up to a year in prison. Section 50 stipulates that the courts could order convicted parties to pay compensation or make restitution.
Ha's mortgage license was suspended by FSCO, which he appealed, but after choosing not to renew his license by the March 31 deadline, FSCO dropped the matter.
But prosecuting to the full extent of the law, believes Franklin, would have forced FSCO's hand.
"A jail sentence would have gotten the message across that FSCO will take action so that the public is protected," said Franklin. "They could have a judge order repayment, but FSCO could care less. The problem is they're very embarrassed about what's happened in this whole area. If they went after him for this, they'd have to go after Tier 1 that way, Fortress that way, all the rest, and that becomes very embarrassing for them.
"Question is: Why wasn't the sentence applied to Dominic Ha if he was found to be in breach of the Act?"
Other players, like lawyer Christopher Di Giacomo—who was granted power of attorney by the group of investors and who, according to Wong, is being investigated by the Law Society of Ontario—and convicted fraudster Gary Fraser, also cheated the investors, but appear to have escaped legal ramifications.
Franklin and Wong both blame York Regional Police for a haphazard investigation. Both men allege the police force was reticent about investigating the matter from the outset.
"What message does that send to the public, that a fraud artist commits fraud and knows the police may not take action against him?" asked Franklin. "In York Region, we have a convicted fraud artist and the police isn't even doing anything about it. They're allowing it to continue. What message does that send to the public? How is the police protecting them?"
Wong and the group of defrauded investors—all of whom are of Chinese descent and do not speak English as a first language, which Wong says left them at the mercy of Ha, Fraser and Di Giacomo—have piles of evidence, but he says the police force did precious little.
Fraser was once convicted and jailed by Niagara Regional Police, and Franklin alleges that, upon leaving prison, he began grifting again.
"I talked to police in Niagara Falls and they didn't want to open a file because of logistics, because if they did the victims would have to come from their York Region homes to trial in Niagara, so Niagara police thought it would be better if York Police did it," said Franklin.
As for why Franklin believes York Regional Police is devoid of motivation to investigate the alleged fraud: "It costs more to investigate white-collar crime, and the police doesn't want to allocate the budget for it. It's a budgetary item."
The inculpated parties are alleged to have solicited $300,000 to purchase a property that had, in fact, already been bought for $70,000. Franklin says FSCO could do something about the matter, like jailing Ha, but it refuses to reopen the file.
"We are totally let down by the government because they're not helping us," said Wong. "Something is wrong."
Wong's son also invested money—more than Wong's $160,000—and adding insult to injury is the fact that he has known Ha for almost three decades.
"Dominic Ha was a church friend," said Wong. "I'd known him for close to 30 years. He said it was a safe and secure investment as a first mortgagee. Because of a friend, and because of this relationship, my trust in my friend—why would he take money from me?—I was the first mortgagee."
But as is usually the case with unsophisticated investors putting their money into syndicated mortgages, Wong was bumped down the ladder.
"That's why I was disappointed. I was totally cheated by my friend, Dominic Ha."
Wong and the other defrauded investors are petitioning the government to help them to recover their monies, but with each passing day comes diminished hope and even less faith in the justice system.