Accused of bungling syndicated mortgage fraud, the government agency is under fire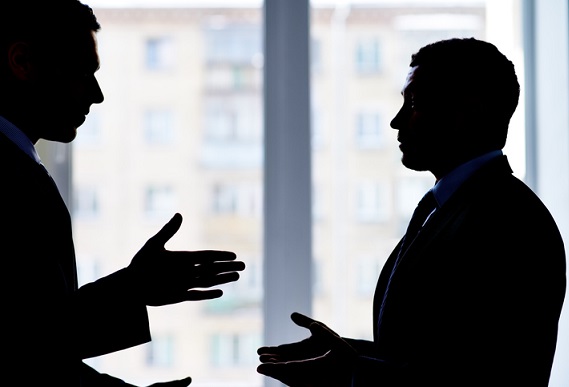 A Toronto-based lawyer representing victims of syndicated mortgage fraud slammed the Financial Services Commission of Ontario for being incompetent.
Along with convicted fraudster Gary Fraser and lawyer Christopher Di Giacomo, former mortgage agent Dominic Ha was found guilty of defrauding around $9mln from unsophisticated investors in a syndicated mortgage connected to a Black Bear Homes project.
Although Ha was within FSCO's jurisdictional reach, the government agency chose not to pursue him after he declined renewing his mortgage license.
Lawyer David Franklin calls it proof that FSCO is incapable of executing its mandate.
"When a panel report came out on March 31 2016, it recommended FSCO be closed and a new regulator be created, and also that with the new regulator, the people being employed be competent and not civil servants," said Franklin. "The panel created the report because the Auditor General reported to the Minister of Finance that FSCO was incompetent."
Ha was found to have contravened Section 49 of the Mortgage Brokerages, Lenders and Administrators Act, and a fine of up to $100,000 could have been imposed, as could up to a year in prison. Section 50 of the Act stipulates that the courts could order convicted parties to pay compensation or make restitution.
The Financial Services Commission of Ontario declined an interview with Mortgagebrokernews.ca about its muted response to the fraud, but it did agree to provide a written statement:
"To protect consumers, FSCO removed Dominic Ha from the mortgage industry by immediately suspending and then permanently revoking his licence.
The enforcement tools that FSCO may use can range from administrative monetary penalties, suspension, revocation or refusal of a licence, and alternatively we may bring charges under the relevant sections of the Provincial Offences Act.
Individuals who have been charged under the Provincial Offences Act must go through the justice system to determine an outcome to those charges under the statutory scheme. FSCO does not have the authority to summarily impose a jail sentence on the individuals and entities in the sectors it regulates.
Dominic Ha is no longer licensed to conduct mortgage business in Ontario. The revocation order can be found here.
Regulatory sanctions against Mr. Ha's firm, 2210968 Ontario Inc., operating as GCA Group, are currently before the Financial Services Tribunal. More information can be found on the Financial Services Tribunal website here."
Franklin believes the statement buttresses the argument that FSCO is inept.
"Now that you've read FSCO's response, they could have, under the Provincial Offences Act, had Dominic Ha. They knew at that time, especially because of all the articles on Dominic Ha and Black Bear, they had all the information. They already knew of Gary Fraser, who they knew was convicted of fraud. Why didn't they have the matter referred to under the Provincial Offences Act? It's all public record."
Syndicated mortgages have been making headlines for all the wrong reasons, and now the RCMP is investigating Fortress Real, while the OPP is investigating Tier 1, for syndicated mortgage fraud.
"The police is investigating because FSCO hasn't done its job," said Franklin. "It further reinforces the position the Auditor General and the panel took that FSCO is incompetent. The police has to learn about mortgages, but FSCO's job is to regulate this, so they're supposed to know all the aspects. They're supposed to know when brokers act improperly and they're supposed to take action to protect the public interest, but because of their failure and incompetence, the police is now involved."
Related stories: