"As is" valuations were far above the actual values uncovered by investigators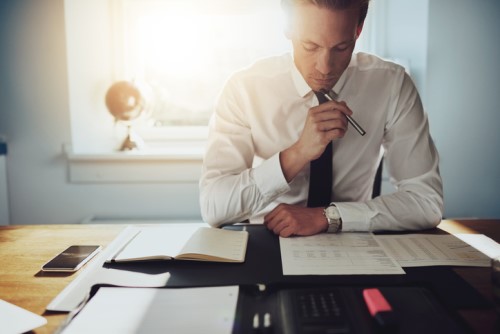 In its court application for a search warrant back in April, the RCMP alleged that Fortress Real Developments Inc. affiliated have provided syndicated mortgage lenders with misleading information about the value of land set aside for real estate development projects.
The alleged fraud has exposed investors to a great risk of losing their money, as well as to the possibility of adverse taxation by the Canada Revenue Agency since the loans are not RRSP-eligible, contrary to what investors have been told by Fortress.
The RCMP search warrant application named the companies affiliated with Fortress as SkyCity in Winnipeg, MB; Collier Centre in Barrie, ON; Harmony Village Sheppard in Toronto; and Crates Landing in Keswick, ON.
Investigators with the RCMP began looking at Fortress in October 2016, after a complaint from lawyer David Franklin alleged that several clients had lost money in the developer's projects.
Investors in the SkyCity project in Winnipeg were informed that the "as is" value of the land was $18 million in 2013 and $37.3 million in 2015 – far above the 2013 RCMP estimate of $4.4 million - $11 million.
Meanwhile, syndicated mortgage investors in Barrie's Collier Centre were told that the land was valued at $21.9 million in 2012, but the RCMP found that the land was worth only about $7 million at the time.
Read more: Law firm takes security on Fortress Real mortgage for unpaid fees
As for the Crates Landing project in Keswick, investors were allegedly informed that the land for the development was valued at $22.6 million on an "as-is" basis in 2015. However, the RCMP stated that this estimate was based on an "extraordinary assumption" that the project was not only completed, but that a second phase of the development – which had not even received regulatory approval – was also built and completed.
"As a result of the inflated current as-is land valuations, investigators believe that there are currently millions of investors' dollars, including retirement savings, where the amount of mortgages on the property exceed the current value of the property," RCMP Constable Martin Williamson stated in an affidavit that came with the application for the search warrant.
To date, no charges have been filed, and the allegations have yet to been proven or tested in court.
Earlier this week, Fortress spokesman Scott Davidson said that the company depends on external parties for the information to be provided to investors.
"Fortress relies on mortgage brokers and agents to provide accurate, reliable, and regulatory compliant information that the projects and the lenders can rely upon," Davidson wrote in an emailed statement. "This includes market studies and reports on sales trends, appraisals and valuations of land, and advice from experts."
Davidson added that Fortress is cooperating with investigators, believing that it will eventually find vindication.