While foreign buyers are investing in residential real estate, here's how they're buying foreign buyer tax-free property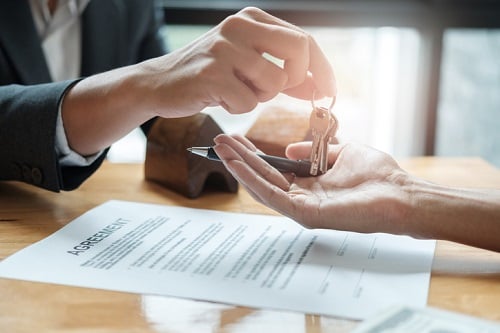 Foreign buyers are back in Vancouver's residential real estate market, accepting the foreign buyer tax as the cost of doing business.
However, they have also been quietly buying commercial real estate throughout the Greater Vancouver Area for the last year because those purchases aren't subject to the foreign buyer tax.
As a Pacific Rim city, Vancouver is an especially attractive locale to Asian investors. In addition to proximity, it's also a financial safe haven.
"We know that a lot of investors from China are interested in purchasing Canadian real estate, and they do that on small and large scales, so they've bought significant properties on the commercial side as well," said
Colin Dreyer
, CEO of
Verico
Financial Group. "A lot of the money has moved from residential to commercial. A lot of people look at Canada as a safe haven for money, and now they're accepting there's a cost of doing business. Commercial properties have been very active in Vancouver because there's no foreign buyer tax. It only applies to residential.
While it is difficult to ascertain whether or not Chinese activity in commercial sector is a direct result of the residential foreign buyer tax, they were not active buyers prior to its implementation.
"That's been going for a year," added Dreyer. "I don't know if you can coincide it with the foreign buyer tax, but I would suggest it had an impact in terms of people diversifying. They've"
Dreyer says there's been a spike in real estate activity in in British Columbia, and it could have to do with forthcoming government policy changes the provincial NDP's is slated to enact early next year. But the tax has influenced foreign buying habits.
"It had an impact in terms of people diversifying," continued Dreyer. "They've diversified the locations, they've diversified the type properties they're buying based on affordability and taxation. I do think people are spurred in B.C. at the moment with more activity because of the new housing policy coming in February 2018 with the NDP government."
Non-residents comprised 5% of Metro Vancouver home purchases in September, according to data released by B.C.'s provincial government, however, the numbers were considerably higher in Richmond and Burnaby, where foreign buyers accounted for 10.8% and 9.6% of purchases, respectively.
Suyan Ge, a mortgage planner with Citywide Mortgage Services, says that the foreign buyer tax has become an accepted reality for foreign investors, so they're more discerning about where they'll purchase.
"[Purchases by foreign buyers[ started picking up since April," she said, "especially in Richmond. The reason is it has the largest Chinese community in the Lower Mainland. In Metropolitan Burnaby, it has the largest shopping mall in Lower Mainland called Metropolis at Metrotown. It's convenient and also has Crystal Mall, a Chinese Mall, and a lot of new apartments and lots international students living in that area. The transportation is also very convenient."
Ge added that many foreign buyers don't leave their purchases vacant, but house their children in them – who are most often students or have work permits.
Additionally, Surrey has seen its number of foreign buyers increase threefold.
"They like living by the ocean," said Ge. "The property prices are way lower than the west side of Vancouver. The west side has the most expensive properties in Lower Mainland. In White Rock, you can get a nice view and only pay half the price. South Surrey and White Rock also have some properties with really big lots."
Related stories:
Vancouver housing impelled by Canadians as much as by foreign investors
There is now better foreign buyer data than ever before