The OSFI rule changes are shaping Fisgard's strategy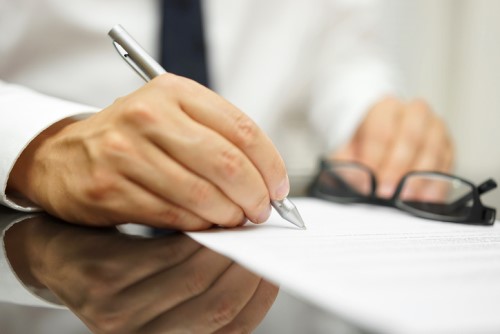 While the new Office of the Superintendent of Financial Institutions (OSFI) underwriting rules have been the source of much acrimony in the lending community, they will boost business for other lenders, particularly alternative ones, like
Fisgard
.
However, with augmented business comes a new set of challenges.
"Fisgard's volumes are exponentially increased, not only since last year's October changes, but this year's," said Hali Strandlund-Noble, Fisgard Capital Corporation's senior vice president of residential mortgage investments and broker relations. "Our book of borrowers has never been better than it is today. We're finding that people who are in a Fisgard mortgage situation were very bankable not very long ago and will continue to be in the alternative space, which is what we are. For us it's huge volumes, exponential growth, but at the same time we struggle with capital management. We only have so much money available as a mortgage investment corporation. We're having to educate brokers and set expectations. It's a different world."
The first set of changes on October 3, 2016 were a huge boon for Fisgard. The mortgage investment corporation's volumes spiked then, but since the OSFI's latest announcement, the phone's been ringing.
"Things changed last year, it certainly changed in our volume, but even since the last rule changes we're getting way more inquiries and they haven't taken place yet, they only announced them. Can you imagine what will happen on January 1 and into the first and second quarters of next year? We're already ramping our team up for probably the highest volumes we'll ever have had in our 25 years."
Raising capital will be a tall order, though. Many borrowers will be adversely affected by the 200 basis point mortgage stress test, and even though they'll fall into alternative lenders' laps, where they'll take advantage of shorter terms and different conditions, for companies like Fisgard, maintaining the ability to refinance mortgages with finite capital will be daunting.
"They weren't borrowers as of a year ago that should be in an alternative or private mortgage," said said Strandlund-Noble. "They were very bankable but now they're falling just outside into a Fisgard-type mortgage. Generally, the exit for us, if it's not a sale of a property, would be a refinance into those products."
To elucidate how much pressure Fisgard is under, it used to fundraise capital several times a month, but now does it daily.
"We're getting more renewals than ever," said Strandlund-Noble. "Our biggest challenge is getting out there and raising capital to deal with new mortgages, but if we're always renewing, that money isn't coming back into the pool to reinvest, so we have to raise money. It's not easy to raise capital, but thankfully Fisgard has been around for a long time."
Strandlund-Noble does lament the strain placed upon monolines and consumers. She says there aren't many opportunities to become a homeowner at the moment, and the remedies meant for Toronto and Vancouver will have an deleterious effect on smaller Canadian markets.
"There's a real lack of opportunity, definitely for the first-time homebuyers," she said. "It's hard enough for them to get in. I also believe smaller markets will suffer. The policies will hurt small centres."
Related stories:
Canadians already feeling mounting pressure from higher interest rates
Lender dominates the channel