The increased acceptance of technology in financial services stems from a greater need for agility and transparency, according to a new study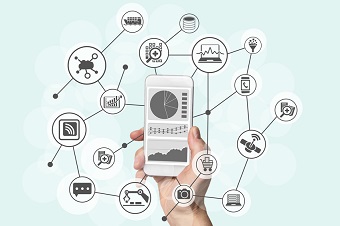 Mirroring the increasingly prominent role that technology is carving out for itself, a recent study revealed that fintech adoption in Canada has more than doubled over the past two years, from 8 per cent in 2015 to 18 per cent today.
The findings of EY's 2017 Fintech Adoption Index pointed at the increasing pressure on the financial services industry to "develop simpler, more transparent, customer-centric" products, the study's proponents said.
The study—which uses data collected from over 22,000 online interviews with digitally active consumers across 20 countries—was conducted from March to April of this year.
Approximately a thousand of the respondents were from Canada. 22 per cent of these reported they had not heard of any fintech, a significantly lower proportion than the 49 per cent who reported the same in 2015.
"The second-most cited reason for not using a FinTech – respondents simply prefer to use a traditional services provider for their needs. This attachment to traditional players means FinTechs have to double down to build their brands and establish themselves in this competitive market," according to the study. "EY expects awareness to increase rapidly, boosting the adoption rate to 34% in the future."
"Canadians know more about the FinTech options available than they did two years ago, and this trend is going to continue," EY Canada FinTech leader Ron Stokes explained.
"When it comes to banks and FinTechs, we're seeing what used to be a competitive mindset turn into a desire to collaborate. It's becoming clear that working for mutual benefit, rather than competing with each other, will result in more meaningful innovations, faster."
Related stories:
Canada dragging its feet in fintech acceptance - study
Consultancy releases white paper on the industry impact of distributed networks, AI