Despite the disruptive influence of next-generation technology, financial services firms will remain a major mover in Canadian commercial real estate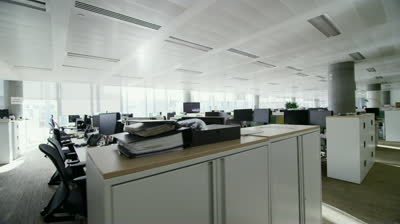 In a recent analysis, commercial real estate services provider CBRE noted that the ever-stronger integration between finance and technology has led to drastic changes in how the concept of a "workplace" is treated: from the classical "cubicle farm" set-up to a more free-flowing model.
"It's undeniable that increasing automation has the potential to lead to some job losses within back-office functions. Nevertheless, these losses are being offset by the growth in compliance and risk management roles as well as a new focus on attracting technology employees," CBRE head of research (Canada) Ray Wong explained.
"This means that financial services companies will increasingly need to hire new talent within software development, creative industries, digital media and data science," he added. "This high-value talent has an even higher expectation for their office environment, and want a workplace that offers a variety of work settings and a sense of community to fit in with their highly collaborative way of working."
What this means for the financial services industry is a wholesale move towards workplaces focused on sustainability, versatility, and employee wellness.
"The focus will shift from simply gaining the most effective use of office space towards how the office can be used as a tool for attraction and retention of the best talent," Wong observed.
Among the strategies that these firms will deploy include the launching of satellite offices and innovation centres situated nearby tech hubs and universities.
In particular, the Toronto commercial real estate market will benefit greatly from this windfall. As a leader in the national financial services sector with over 243,000 fintech employees, the city is expected to account for over 50% of all new job growth in the industry for the next few years.
"With an additional 10,000 financial services jobs forecast to be added in Toronto by 2020, its position as a dominant occupier within the Toronto office market is expected to continue."
Related stories:
Canadian commercial real estate to benefit from tech sector's surge - exec
Commercial real estate sales hit quarterly record as investors hunt yields