More and more Canadians are signalling uncertainty about their financial health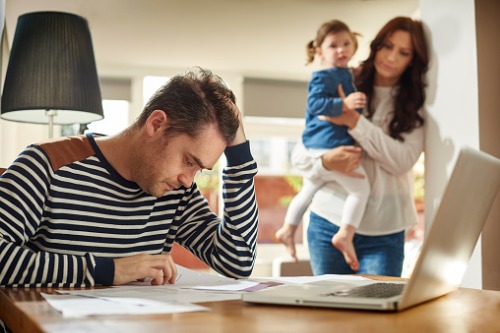 In Canada, social class and demographics do not correlate with financial stress, according to new data from the Canadian Payroll Association.
The new "Learning about Financial Well-Being in Canada" study found that around 50% of those polled who have households incomes lower than $50,000 were financially stressed. In the same vein, 20% of those with household incomes of at least $150,000 reported that they still wrestle with financial anxiety.
"Despite what may seem obvious or logical, how much one earns does not necessarily correlate to financial wellness," the CPA stated in its news release of the study.
"Similarly, preconceptions about millennials struggling to make their way in the world and feeling financial stress as a consequence proved to be inaccurate. Fifty per cent of those who are financially stressed are over the age of 40 — 25% of whom have reached the half-century mark."
This level of cautiousness makes sense when considering that strong growth in insolvency levels will likely persist in 2020, according to the Canadian Association of Insolvency and Restructuring Professionals.
Figures from the Office of the Superintendent of Bankruptcy showed that in the year ending November 2019, the number of Canadians that fell into insolvency grew by 8.9% annually, for a total of 135,983 individuals.
CAIRP warned that the OSB data is painting a dim picture of the months ahead, considering that such trends feed upon themselves in a vicious cycle.
"The OSB stats show just the tip of the iceberg when it comes to the number of people struggling with debt in the country," CAIRP executive board member André Bolduc stated. "Most people wait until they have reached their breaking point before seeking help. By that point, it's much harder to dig your way out."